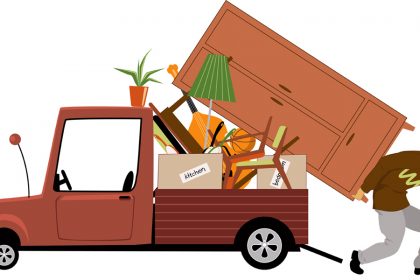 House clearance services still seem to puzzle some customers. The question mostly paraded with is 'how does that work?' It's not really that much of an enigma, and everything will be explained below in a simple way, with simple Q&A.
➤ What is house clearance?
House clearance is the removal of clutter, rubbish, and waste from one's home.
➤ What does house clearance cover?
Whatever the customer needs: from a single object to everything within a house.
➤ Is it exclusive to houses?
No, clearance services can be for houses, flats, garages, and offices.
➤ What do I have to do to get house clearance?
Here is the full breakdown of the service:
You call the company.
You tell us what you want to be cleared (type, quantity, size, etc.).
You pick a service on offer.
You agree upon a date and time.
You agree upon a number of collectors.
You set a price based on the number of collectors, estimated time spent clearing, and quantity of waste to deal with.
You receive a free quote.
If you agree, the service is on.
The collectors arrive at the appointed time and date.
The collectors do the clearance and load everything you want removed in the van.
➤ What happens with everything after the clearance?
The company attempts to resell it.
The company attempts to recycle everything that can be recycled.
The company uses the landfill only as a last resource option.
This is a full breakdown of a service as well as the most important things you need to know about house clearance services. Companies usually have a license for what they do and they need a license to carry out waste, so make sure you ask about that before venturing to call the company and make a deal.
You May Also Like: