Shed Clearance Services in London
Customer Service hours are Monday to Saturday 7am to 7pm and Sundays 8am to 4pm.
Junk Bunk is one of the top-rated shed clearance & shed removal and disposal companies in London. With fast & efficient teams spread through the city, we can help you with any clearance in less than two hours.
Your shed is full of rubbish? Call us to clean it!
If you have a garden, you probably have a shed too. Sheds are a comfortable place to shelter all kinds of useless items that you do not need scattered in your house. It needs to be cleared at some point. When that moment comes, call us! We operate throughout all London and you can find us everywhere.
Find your area: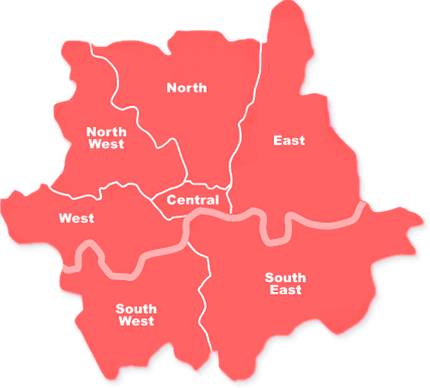 We will clean your shed and today, at the weekends or after working hours. We are flexible because we know that you are busy. No matter the amount of rubbish, we will clean it all. We offer part clearance, as well. Everything depends on what you need. We are fully equipped to clean, sweep or dismantle the shed itself.
Why choose us?
We offer you the best service in London. We are accessible everywhere in the city. We have offices in all the areas and we come to your address no matter where you are.
We work at weekends, we can come after working hours and we have same day clearance! We do our best to service our clients. We arrange our work according to your timetable.

How much?
Our prices are reasonable! If your shed will be dismantled and removed, additional labour will be needed. But will be charged for the work, not for the extra hand. You can have a look at our price list for the garage clearance. We work professionally and we set our prices fairly.
We are fully equipped for all kind of clearance work. We have tools, vans, extra people – we are ready! We work hard, we are efficient and all our clients are happy with the results at the end. We rely a lot on our clients' feedback. Your positive words are our motivation.

Call Now
PHONE: 020 3769 2921
If the shed has to be dismantled a team of two or three men will be sent depending on the size of the shed and the difficulty of the job.
Call us on 0203 769 2921 and be provided with the best clearance service in London!
Frequently Asked Questions for Shed removal & Shed clearance in London:
If you are unable to do it yourself and think it's a big pain, the easiest would be hiring a licensed shed removal company. Otherwise, the steps are as follows: 1 - Empty the shed contents and pile up the junk 2 - Remove the doors and windows first and the shed roof next 3 - Take the walls down one at a time using the same tools you used to remove the roof 4 - Dismantle the flooring if the shed has flooring 5 - Place all the debris in a skip if it's allowed to have one or at the back of a truck that will recycle it at the nearest dumpsite.
The shed clearance can be a pain if the shed is completely full of junk. You can try taking the rubbish out in order to lower the cost of it or call a Man and Van Waste Removal company to deal with it. For a small shed clearance with a small number of contents, on average the cost varies from £70 to £130.
Overall, shed removal costs can vary a great deal, from £130 to £350+, depending on its size, whether or not it is anchored, wired, or solid. Generally speaking, the smaller the shed is in, the less it will cost to remove it.