Shed Clearance Services in London
Your shed is full of rubbish? Call us to clean it!
If you have a garden, you probably have a shed too. Sheds are a comfortable place to shelter all kind of useless items that you do not need scattered in your house. It needs to be cleared at some point. When that moment comes, call us! We operate throughout all London and you can find us everywhere. We will clean your shed and today, at the weekends or after working hours. We are flexible because we know that you are busy.
Click on the map below and see what we offer in your area: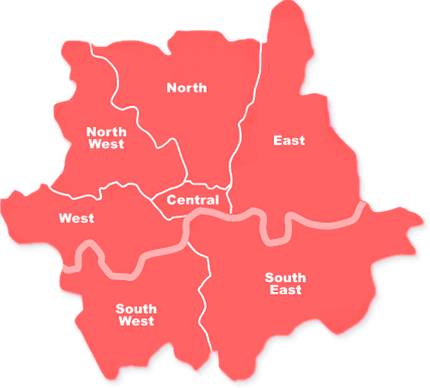 No matter the amount of rubbish, we will clean it all. We offer part clearance, as well. Everything depends on what you need. We are fully equipped to clean, sweep or dismantle the shed itself.
How much?
Our prices are reasonable! If your shed will be dismantled and removed, additional labour will be needed. But will be charged for the work, not for the extra hand. You can have a look at our price list for the garage clearance. We work professionally and we set our prices fairly.
Why choose us?
We offer you the best service in London. We are accessible everywhere in the city. We have offices in all the areas and we come to your address no matter where you are.
We work at weekends, we can come after working hours and we have same day clearance! We do the best to service our clients. We arrange our work according to your time table.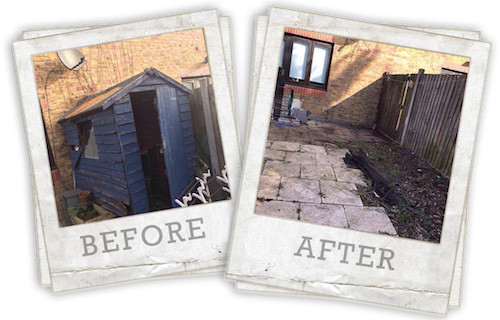 We are fully equipped for all kind of clearance work. We have tools, vans, extra people – we are ready! We work hard, we are efficient and all our clients are happy with the results at the end. We rely a lot on our clients' feedback. Your positive words are our motivation.
If the shed has to be dismantled a team of two or three men will be sent depending on the size of the shed and the difficulty of the job.
Call us on +442037692921 and be provided with the best clearance service in London!