Garage Clearance London
By contacting Junk Bunk Ltd, you can get professional garage clearance London. When the moment comes for you to get rid of all the waste in the garage, you can rely on us for any rubbish removal scenario.
Usually we use garages for other purposes, besides sheltering our cars a garage is a wonderful place to put items that we do not use often or do not use at all. When there is no more space in there, its time to call Junk Bunk to clear all that!
Hire Professionals to do your Garage Clearance in London
It is a hard work to do yourself! It is heavy, dirty and it takes long and here is the moment to call us! Our team will make your garage clean and tidy, you will have more space for your car or other useful items, we can handle any kind of waste, and we offer full and part London garage clearance, everything is up to your needs.
Junk Bunk offers  removal service in all areas of London city! We can come everywhere and take out all the waste you do not need anymore, we can do same day garage clearance in London!
Click and learn about our disposal services near you: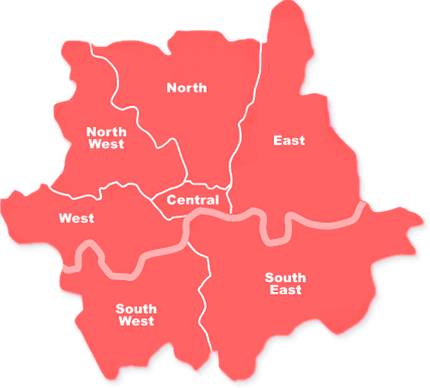 Your comfort is important to us, and we have arranged our garage clearance London to be accessible and easy to plan, we work according to your time.

How much would London Garage Clearance cost?
Our rubbish collector prices are affordable and you can see them in our price list, if the amount of garbage is huge, we will provide a bigger van and an extra hand, you will not be charged for the extra help, you pay only for the amount of garbage that is taken out. Something to look for when choosing a garage clearance company in London!
Book Top Rated Garage Clearance Company London
Because this is our job and we are professionals, just as you do your job the best way possible, we do ours! We have situated our business in every London area because we want to be easily found, we want to be close to you, so you can use our garage clearance services any time you have a place that need it's junk removed.
We will make more space for your car, when you see your garage empty and tidy, you can use the space for something else than rubbish.
Get the best garage clearance service in London
Our professional garage clerance teams are equipped with everything necessary for lifting heavy and large items, also we have all the tools for clearing the place and extra people if the job is huge, you just call us and everything else is our responsibility! We are hard-working and all the jobs will be done perfectly.
Call us on +442037692921 and tell us what you need. Leave the rest to us and leave yourself with the best garage clearance London.