Rubbish Removal
Customer Service hours are Monday to Saturday 7am to 7pm and Sundays 8am to 4pm.
Experts who will remove your rubbish
We provide rubbish removal services for local and commercial clients in Greater London. No matter how big your project is, our teams collect waste of different sizes.
Our specialists help in everything, from general waste collection to garden waste clearance, the removal of construction waste or even office clearance.

Call Now
PHONE: 020 3769 2921
The work starts with the rubbish collection continues with their disposal and goes as far as recycling. At the request of the client, the rubbish removal in London will be performed on the same day by experts in the field.
Our prices are as reasonable as our 2 men and van rubbish removal service, we charge you reasonably and for more information, you can check our competitive rubbish removal prices.

Take advantage of our low-cost waste clearance services
If you are not sure about the load or you have any questions or concerns about rubbish removal in London, don't hesitate, to get in touch now!
London Rubbish Clearance Service
We all know how big and busy London is. To get rubbish and waste removed as fast and flexible as possible we have enabled local teams across the city area.
This shows that there will be no need to wait long to get rid of unwanted items, just book the same-day rubbish clearance and say goodbye to rubbish.
If "junk" is taking up space in your home, office or business, we'll be happy to remove it for you. We can remove a single item or do a full house clearance. The only things we cannot remove are hazardous items such as paint, oil, gasoline, aerosols, and some household chemicals that can be flammable. If you're not sure whether we can remove something, just contact us.
Quick and Affordable Waste Removal Service London
London waste removal service is one of the fastest and hassle-free ways. There is no better feeling than to see your messy space cleared of excess debris finally.
This is especially true if you have just undergone a major renovation, spring cleaning or moving house. Our expert teams are the ones who meet every request of our client for rubbish clearance in London.
We do not use hidden waste disposal fees. Everything is fair, honest, and transparent and our services do not cost a fortune. For your free quote, you can contact customer service at 020 3769 2921 or use our online reservation.
Do not miss the chance to benefit from quick and cheap junk removal in London.
Rubbish Clearance and Bulky Waste Collection
Getting rid of debris, especially when it comes to heavy and bulky items, does not sound like a simple thing. But with us, you will find various solutions and services. Not just rubbish clearance as a single item or some personal items but large and heavy waste disposal.
Our work is done equally for single items as well as for large piles of waste, with responsibility and punctuality. It does not matter if you want to remove a wardrobe or construction debris or if you want to remove some work tools from your yard or empty an office.

Whatever this waste we will provide you with trained and specialized teams to handle any type of work regardless of its size and difficulty. To be sure about the price you can click on the box to get a free quote.
London's Trusted Rubbish Removal Company
We hold a full license of waste carriers and are fully secured.
Waste clearance is done by professional two-person teams.
Same day rubbish clearance throughout London.
Speedy service by removing unwanted waste in record time.
Stress-free and flexible rubbish removal 7 days a week
More than 80% of the waste that we collect is recycled or reused.
Fairy and transparent waste removal prices.
Convenient scheduling for each customer.
London Commercial Rubbish Removal and Disposal
Keeping your office, business or workplace free of clutter and outdated items is no easy task. The high-tech mass printer of 15 years ago is now gathering dust in the "junk cabin". If you're planning to move the office down the hall or even down the street, why take up valuable space with items you no longer use?

Call Now
PHONE: 020 3769 2921
We have been providing a professional and responsive service for commercial waste removal in London for many years now, helping businesses to simplify their waste management process. From restaurant waste management, and clinical waste disposal to industrial waste management – ​​we cover it all and beyond.

With us, business rubbish removal in London comes with no hidden costs. Whether you have office premises, a factory, a warehouse or are a retailer then we can offer a bespoke service for you. We are currently working with a wide range of companies in London.

Call Now
PHONE: 020 3769 2921
We have an experienced and friendly workforce who are used to working with businesses and thus have a professional approach at all times. Since we are licensed transporters of waste from the Environment Agency, it means that we reuse and recycle everything possible.
If you are a commercial business looking for waste removal in London, you can contact our agents now to find out more about our service.
Residential Rubbish Removal London
If you have an open space in your home, this is an opportunity to fill it with items that you may not use all the time. Although we try to reduce waste, we still find the space of the house full of them and feel the need for waste removal in London. These extra items can often prove burdensome and create stress among family members. For their quick removal, regardless of how heavy and large these items are, our experts will be ready at any time to offer you heavy waste removal.
In some cases, there is a desire to replace an old item with a new one, for example, a sofa or a new television, and you do not have the means to remove the old item. You do not need to worry as immediately after your call we will make available to you one of our professional teams for rubbish clearance in London who will carry out this work in a short time.
Rubbish Clearance for Rental Properties and Real Estate
Before vacating your rental property, you must make sure that you leave it empty and free of various waste. Property experts suggest taking pictures when you enter the house and also when you leave the house to see its condition. This is where the need for a rubbish clearance service in London arises since you are obliged to leave it as you found it.
We offer waste clearance in London for the tenant on the same day in case there is a need. You are obligated to remove any items that you have added to the home you are renting so far, even though you think that for a landlord, items in good condition will not be a deal breaker. You may think you're doing them a favour by leaving that extra bed or a new desk, however, most furniture in rental properties must adhere to certain safety regulations, so you may be paying to leave it. These can be furniture such as sofas, wardrobes, televisions or white goods.

Call Now
PHONE: 020 3769 2921
You may also have personal items that you may no longer need. We will remove everything, old clothes, books, various accessories and electronic items such as laptops or computers making sure to remove any kind of personal information from them.
Call us for a free on-site quote if you need rubbish clearance for rental property and waste removal before the final inspection at the end of your lease.
As a landlord, you must undertake the waste clearance in London for the rental property so that it is suitable for the next person who will move. Unfortunately, this can also mean cleaning up after your previous tenants. We have been called to properties where tenants have left their furniture out in the open, or leaving all their personal belongings behind and are drooling. Wherever the junk is, we're ready to remove it quickly and efficiently, allowing you to focus on finding new tenants or preparing the property for inspections.

Call Now
PHONE: 020 3769 2921
Understanding that most property owners do not want to waste time before getting a new tenant, Junk Bunk aims to serve your needs within 24 hours. We work closely with several estate agents for rubbish clearance in London and do everything we can to avoid getting in their way. We will show you the same courtesy and can work flexibly with you, understanding that agents and landlords cannot always be on site. If necessary, we can collect keys from your office to enter the property. We can also take pictures of the property, send them to you and talk about the rubbish that needs to be removed over the phone before we set a price and do the work.
We work with many landlords in London to help them with waste clearance and prepare a newly let property. Contact us to arrange a free, no-obligation on-site quote.
Bereavement Clearance in London
After the death of a loved one, the last thing on our minds is house clearance and waste removal, but it can become an urgent task if a property is to be sold.
Bereavement clearance in London involves sorting out assets or clearing out a property after a loss. Possession of the deceased's possessions and belongings from the estate can be a very distressing experience as documents and personal belongings are kept by the family. In this part, our house clearance service after death will help you to solve this problem. Our bereavement team will help you sort and dispose of any household items you need to get rid of.
Simple waste clearance in London cannot be compared to a house which is full of personal belongings. In the first case, the focus is simply on removing clutter, while in the second case, it is the removal of personal items such as photographs, office documents, clothing and many other delicate items. Junk Bunk is a company that specializes in post-mortem waste removal and understands how complicated this type of work and the service we offer can be.
Our experienced bereavement clearance team will be there to provide you with all the help and support you need for waste clearance during your time of bereavement. We approach every junk removal service with compassion and understanding for our customers.
What you should expect from us at this point:
Save time, money and stress with us: In a difficult time, we will help you every step of the way, saving you time, money and stress. Our staff will give you instructions on what to do during the entire waste removal process. We have experience and will help you clear the property on the first phone call and move forward with your plans.
Full or partial property clearance: You choose whether you want to remove all items or not. If you want a full house clearance or just a part of it. We will always ensure that we dispose of the rubbish according to your wishes and separate the items that you wish to keep. Partial house clearance takes time and organization to get right. Our staff are fully trained to do the waste clearance.
Friendly and sensitive service: We will carry out the removal of the waste with you present, making sure that we only remove the items that you do not want. But if you cannot be present due to the situation, in other words, we request access to enter the property and remove what you have managed to go to the trash. Our staff are patient and understanding as removing personal belongings can be confusing and upsetting for some people.
At the most convenient time for you, we will start with rubbish clearance in London, coming to any address you want. We will not stop until you are satisfied that the property is cleaned in all its corners by removing clothes, furniture, bricks, sheds, garages, carpets and everything else.
We are a friendly and reliable team and take great pride in the personal service we provide to each of our customers. Our company has been performing rubbish removal after death for many years. From our many years of experience, we know that this is a life-changing experience for you. Use our knowledge and experience to ensure that the property of your friends or relatives is cleared according to your or the deceased's wishes.
If you need to make arrangements for rubbish removal following a loss but live some distance from the house, we can arrange for the house keys to be collected from the probate administrator or estate agent dealing with the property, such as when we give you a quote, and again when we do the work.

Call Now
PHONE: 020 3769 2921
Rubbish Clearance Near Me?
You are certainly looking for the closest waste collectors in your local area. It's of great importance and a bit of fair luck to find and hire a licensed rubbish removal company that cares about the environment more than you.
Even more, it should bring the rubbish collection service to you at a cost that matches the market prices. On the other hand, it is the duty of the waste disposal company in the local field to provide the highly sought-after professional junk removal service. Here we stand out!
We have worked hard to provide the simplest possible 2 men with van rubbish removal in London and easy to use. Based on the fact that we cover the whole of London even further, this means that we are your local waste disposal provider.
As a result, you have now the opportunity to use our same-day rubbish removal in London for domestic and commercial purposes.
If you wonder about what our junk clearance London includes, is any type of household and commercial waste, business waste, renovation waste removal, end-of-tenancy rubbish removal in London, etc.
Find your area: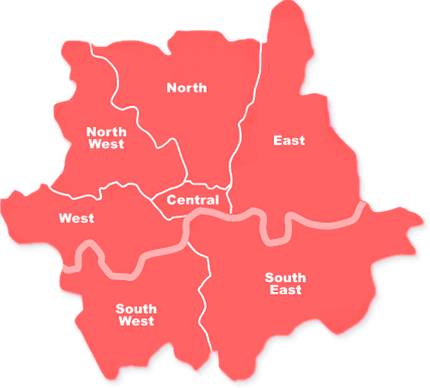 Using Junk Bunk man with a van waste removal in London is of great value for anyone who shows care for the environment and relies on quality service.
Don't wonder who should you choose and whom you have to trust as you have the choice now.
If you have any questions or concerns, don't hesitate and get in touch now!
Our friendly operators are ready to assist and answer any questions you might have about waste removal in London!
Frequently Asked Questions about rubbish removal in UK: