OLD FURNITURE REMOVAL AND DISPOSAL IN LONDON
Are you looking to dispose of old furniture or want to redecorate your house, need a new office design, or just want to get rid of some unwanted furniture items? We offer furniture disposal services, no matter where in London your home or office is, our business is located in every area of the city so that we are always near you when needed.
Click on the map below and see what we offer in your area: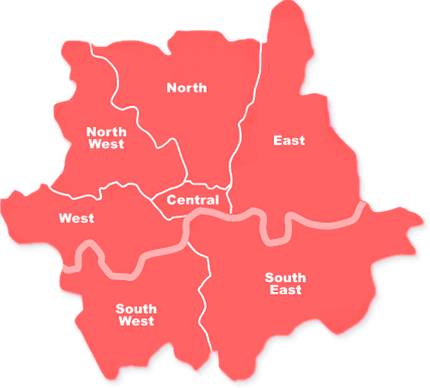 We come the same day and we offer an extra hand, in case of large furniture disposal need. We can even help you after working hours if that is more suitable for you!
We are proud of the positive feedback of our clients. It is very important for us to be punctual and with high quality, that is why we strive to be accessible and quick. We value your time and we know that the sooner you get rid of your old unwanted furniture items, the sooner the new ones will come to your life. Simple and working life philosophy!
Shortly said – You get easy house clearance or office clearance. CALL US NOW!

Don't hesitate if you have any questions about our unwanted furniture removal service in London or just want to find out what we can do for you, give us a call at +442037692921 and all your questions will be answered.
How much your furniture removal and disposal will cost?
Our prices are very reasonable, they are based on the volume of the furniture, not on the people needed for the job. We provide house furniture removal, but also old office furniture removal as our teams are also capable of furniture dismantling if they have to. We are always prepared!
Equivalent to 8 domestic bin bags

Equivalent to 20 domestic bin bags

Equivalent to 30 domestic bin bags

Equivalent to 40 domestic bin bags

Equivalent to 60 domestic bin bags

Equivalent to 80 domestic bin bags
Same day furniture removal and disposal in London!
We are there for you any time, everywhere in London! The moment you need the clearance service being it: used furniture pick up, broken furniture removal or domestic unwanted furniture collection, office furniture disposal or scrap old furniture, just call us now +442037692921 and shortly after, the same day furniture clearance service will begin.
If you need us today, we are at your service, even on the weekends, our teams can assist in any junk removal even after working hours. No matter if you are looking for sofa disposal or full house clearance service, we are the waste removal specialists and we can do all for you.
You will receive efficient property clearance and in an Eco-friendly matter, no more mess at home! We are equipped and prepared to dismantle and take out all kinds of furniture from all kinds of properties.
Our teams work hard and when you come back, you find your place clean and tidy. Partly or fully cleared – depends on how you want it, we are quick and efficient in all waste disposal services we provide, as we are the rubbish removal company you have been looking for!
Call today +442037692921 and arrange your local furniture removal with us!
Frequently Asked Questions about furniture removal & disposal:
How do I get rid of my old sofa?
You can arrange for your local council to collect your old sofa, for a small fee. If you need quicker pick up, you can choose private waste collectors.
How much does it cost to remove an old sofa?
Statisticly the cost for private sofa collection is between £25 - £200, depending on the size of the sofa and the company which will collect it. If your sofa is in good condition and with fire label, you might get it collected for free.
How to get rid of furniture in London?
There are a few ways to have proper furniture removal. 1 - Look for a charity shop to donate the furniture. 2 - Hire a van and take them to your local dump center. 3 - Call a professional company that is licensed to dispose of old furniture.
What to do with the unwanted furniture items?
If the furniture is in good condition try to give it to charity. Otherwise, use a licensed furniture disposal company to get rid of them properly.
Where to get rid of furniture?
The easiest way is to use your local council recycling center. If you do not have a large vehicle, you can either hire a van and deal with heavy lifting or ask for a furniture disposal company to help you with.
How to get rid of furniture without a fire label?
It's a case where you are unable to donate the furniture even if it's in good condition. For the reason, you will need to hire a furniture disposal company to assist you.