House Clearance London
We at Junk Bunk can do all types of house clearance in London - whether you are moving to your new home, getting rid of old furniture, or simply need to clean up. Junk Bunk is fast, flexible, reliable, and operate in all London areas.
You are too busy to dispose of the waste after refurnishing your home? Or just need some extra help? Don't worry! Junk Bunk is here for you. Leave this with us!
Our experts have no trouble reaching you throughout all London and are just one call away.
Select your area on the map below for more details: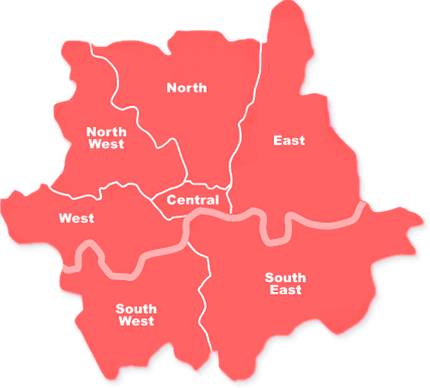 Take Advantage of Our Local House Clearance Service!
Junk Bunk Ltd covers all of London, so our local house clearance experts can easily reach you everywhere in the city. Our teams are almost in every area to make it easy for you to get the help you need.
You can give us a call or email us to ask about our House Clearance services:
Domestic Clearance

Full Property Clearance

Flat Clearance

Small Home Clearance
Hire Us For Same Day House Clearance
Our dedicated team will reach you to arrange same day house clearance no matter where in London are you located. Don't worry if your plans went wrong and you've finished with the renovations later or earlier so you need to reschedule! Contact us and we will be there shortly!
Take some photos of your project, send them over and we can give you an accurate quote right away.
Book Cheap House Clearance London!
Your project seems too difficult? Don't know where to start? Our teams of experts are trained to handle all sorts of jobs. They can break down bulky items or enter places with difficult access like a piece of cake.
We can do anything for you. Just contact us and leave the rest to us.
Last but not least our cost is pretty affordable. It depends on the number of items removed, whether it is full or part house clearance or just domestic rubbish removal, as well as the complexity of the job. Contact us now for a personalized quote.
You need your house cleared now! You want reliable and professional work! We offer you quick and same day service, reasonable house clearance prices, and solution to all your waste clearance problems!
The moment you decide you need our services, contact us and we will be there to remove all the rubbish in your property. It is not your duty to clear your house properly, this is our job!
Call us on +442037692921 to find out more!
Frequently Asked Questions for house clearance in UK:
How much does a house clearance cost?
Based on statistic from the UK House Clearance Association, the average cost to clear a property is £759. Of course the prices vary depending on the house clearance company you choose.
On average how much does a house clearance cost?
Statistically a house clearance will cost you around £759.
How does house clearance work?
A house clearance is the process of removing all of the household items from a property. 1. You first need to contact a house clearance company and get a quote for your clearance. 2. Pick the company carefully. 3. Book your clearance service. 4. Usually the price will be confirmed before the clearance begins. 5. After the completion of the service, you should pay for the service and get a proper receipt. 6. Leave a honest review for the service, it is important to ensure a high level of service in the clearance industry and help to remove unwanted rogues and fly-tippers.
How to empty a house quickly?
1. If you have items in good condition you can try do donate your furniture items or sell them. 2. Your local council might be able to help you with bulky items collection, but the clearance might not happen as quick as you want. 3. The quickest way to get rid of furniture items and waste is to hire a rubbish removal/house clearance company.