Garden Waste Removal London
Customer Service hours are Monday to Saturday 7am to 7pm and Sundays 8am to 4pm.
We understand how important it is for you to have a nice and tidy garden and we also know how busy your life is, that is why we are here! We do garden waste removals in London on daily basis, you just have to arrange a collection day and leave the rest to us!
Find your area: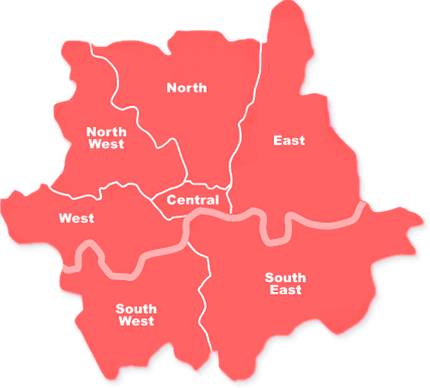 We provide professional garden waste removal services throughout London! We cover all the areas, no matter if you live in the North, South, West, or East London!
London Garden Waste Removal
We are fully equipped to do the job, we provide a professional team, vans, tools and enthusiasm. You can be sure that your garden will be cleared from the waste efficiently and you will feel comfortable and cosy after we leave.
No matter if you are looking for old garden furniture disposal or green waste collection, our removal teams are professionals and you will be satisfied with our garden waste collection service in the end!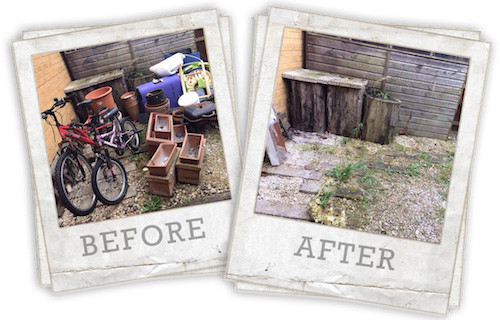 We will clear your garden until it looks beautiful. You will no longer worry about your messy outer space, all rubbish scattered around will be removed the moment you call us, so don't hesitate to pick the right option and get your garden waste disposal service!
Affordable garden waste clearance services
We will charge you reasonably and you will be paying for the amount of waste, not for the people needed to do the job. Fair, isn't it?! We value our clients and we aim to be loyal and responsible when you contact us, we talk and plan the process, we arrange everything according to our client needs.

Call Now
PHONE: 020 3769 2921
When it comes to clearance there is nothing that can stop us, this is what we do and we do it perfectly!
Professional garden waste removal services
Do you ask why to choose us? Well, we are happy that we do not need to explain, the facts speak for themselves!
Min load

10 Mins
£70
1/4 load

20 Mins
£100
1/3 load

30 Mins
£140
1/2 load

40 Mins
£170
3/4 load

50 Mins
£230
Full load

60 Mins
£290
We provide same-day garden waste removal in London. We work on the weekends! You can call us and we will come even after working hours and we will charge you reasonably!
FAQ about garden clearance services:
If you end up having a lot of garden waste and you are wondering how to get rid of that big pile, here are some tips: You should always separate the waste when everything is sorted you can try to reduce its volume. This will help you reduce the cost for the collection if you end up hiring a man & van clearance company. It will be also helpful if you decide a skip is a better option. A lot of companies suggest that you should hire the biggest skip possible, but that's not very effective, especially if you have managed to reduce the volume of your waste. Regarding the logs and branches, you can store those for the next BBQ, or you can try to sell the logs. Last but not least - composting. Composting is an inexpensive, natural process that transforms your kitchen and garden waste into a valuable and nutrient-rich food for your garden.
The average cost of a garden clearance is £150. The price really depends on the kind of garden waste you are disposing of. If you are clearing some twigs and grass, it won't cost as much, but if you have soil, stones, patio slabs or logs, the price will increase due to the extra weight and the extra work needed.
We can provide the garden waste bags if needed and you don't need to worry about the environment as we will provide reusable bags and all of the garden rubbish will go to recycling centres!