Office Clearance in London
Are you in need of office junk removing and looking to find reliable company that provides office clearance in London? Struggling to find the one you can trust but haven't decided yet? We are the office clearance company which can help you with all that! Call us on 0203 769 2921 for Free Quote first!
Affordable Office Clearance Services
The busy day in the office never leaves time to clear up the mess that is left in the end of the day, sometimes at the end of the day you turn around and see that the area you are working is too crowded! A good clear out is what is necessary in that moment. Our office clearance services are quick and efficient, we also provide same day office clearance in London and our waste removal specialists are ready for any kind of rubbish removal service!
Check out what we offer in your area: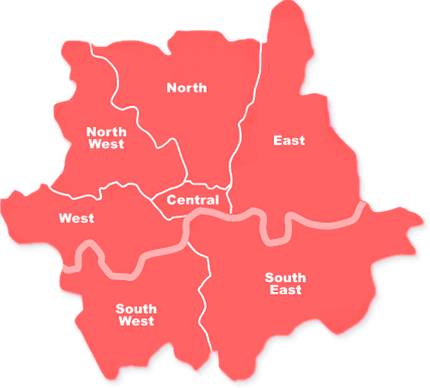 With our office clearance services in London, we save the most precious things that really matter, especially in the business sector - time and money, not everyone can offer you that luxury, take it when you have the chance!
Professional London Office Clearance Company
It is not about just choosing any company in London, but choosing the best one! A service that is easy to find, easy to arrange, environmentally friendly, that can take care of your problems - London office clearance that will be always available on time in every destination, with the highest quality and best prices, you don't have to worry about anything. There is no office waste we can't take:
Desks
Office Chairs
Printers
White tables
Conference tables
Reception desks
Wooden & Metal Filling Cabinets
No item is too big or too heavy for our experts, they will come fully prepared for every possible obstacle!
The goal is providing easy, fast, efficient, best priced and Eco-friendly disposal services, the experience and the expertise of our office clearance teams can ensure you the best London waste removal service that will be delivered proportionately and in an organised manner. The hard working and qualified members of our teams are ready to give the help that is needed in every single scenario, matching your specific needs. Don't miss to learn about our office furniture removal London!
Our office waste collection services in London are available to every type of businesses:
shops
warehouses
restaurants
offices
You can trust us to be professional and reliable when it comes to disposing and recycling junk of any size clearances.
We will work closely with you on any office rubbish clearance project and will follow all you specifications. You can use us once or as a regular clearance provider if your business needs the service more often. As a business you prefer to use licensed waste carriers when carrying out any rubbish clearance. We are fully licensed to take away your waste legally and in an Eco-friendly matter. Don't hesitate and call us on 0203 769 2921 and get a free quote!