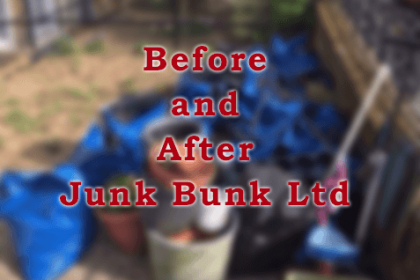 The garden can get quite messy and it requires constant care in order to avoid overgrowth and weeding. That, by extension, requires more work on the garden with the clearance. Rubbish is easy to accumulate and then you have the occasions when you yourself make a clearance and end up with piles of bags of leaves, weeds, and other garden-related rubbish that you won't turn into compost. This is where our garden rubbish removal in Walworth SE17 comes in. We will lend you a hand for that cleanup. Call Junk Bunk Ltd for a Thorough Garden Rubbish Removal Today
We are the top choice in South East London because we do the work regardless of the size. However much rubbish you have, we will swoop over and take care of it as quickly as possible. We have the best collectors you can ask for and they are trained and experienced enough to handle anything you have to dish out for us.
Call us today and you will get a thorough list of services to choose from. We will help you as soon as today if you make use of our same day service.
Rubbish Removal SE17 – South East London 
The Excellent Choice to Make
Our company provides nothing new for the London customer – you have seen it all, it is just a team that comes and deals with your garden rubbish removal. However, our service does it better than any other company in Walworth SE17. We have the best teams and the best services. And let's not even mention the prices. Our special offers make everything we offer amazing value for money, so make use of it as soon as you see a need for it. Come to us if you want the best in the area and you will surely be impressed by what we have to offer.
It is easy to make use of our services. Call our customer service operators – they work 24/7 for your convenience. Give us your name, your address, tell us what you need taken care of and when you want the job done. We will give you a list of services to pick from to pick the best price you want and we can get started.
Call now to get the best garden rubbish removal in Walworth SE17. The first step to the perfect service is a free quote.