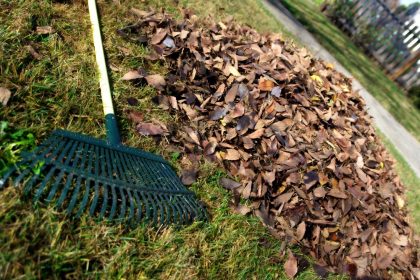 The garden is not just the outside of the house, that is simplifying it. The garden is the place for peace and creativity. Once you understand that you can think about how to make it a place to enjoy with your imagination and breath rather than eyes. Sure, everybody likes a pretty garden, but the lawn and the garden are so much more than just things to look at. It is an extension to the harmony you have at home and that is why you should always treat it as a separate room rather than a place to let the kids and pets run wild while you enjoy Netflix.
A Cleared Garden Gives Safety 
At the very least, keeping the garden green and even will bring you the most safety out of everything. A good garden waste removal service will take care of all the nasty wind-blown objects that annoy you. It will also take care of anything that will be potentially harmful to your kids and pets. Imagine if your dog brings back some stick with pointy edges in the lawn where your toddlers have access to it and might hurt him- or herself. A regular scouting of the lawn for potential dangers and their clearance will be much appreciated by everybody. There will be no trashy newspapers brought in by the nasty wind, neither will you have to deal with your neighbour's lighter decorations. A simple clearance takes care of all that and you are left with a safe place to enjoy by yourself or with your loved ones.
A Cleared Garden Gives Options
What can you do in the garden? That is a question you will hardly ask of yourself when the garden is lush with waste or cluttered up with things you hardly ever use, like old chairs, a filled and potting shed, forgotten car parts, seasonal leafage, etc. The moment you decide to do anything in the garden, just do a full-scale garden clearance and a shed clearance, and then sit back and look at the cleared lawn and then give it a thought. Vegetable garden, flower garden, playground, barbecue patio garden, work shed, no shed etc. The options are many, but you hardly ever get to them when you are too busy thinking how horrible the lawn looks and how in the world are you ever going to find the time to work there.
A Cleared Garden Gives Peace
Even if you don't use the garden for anything, even if you only want to see even grass when you step outside of your house, then you will still get the benefit of peace. This is the feng shui method, otherwise known as 'if you only want peace, get rid of the chaos' method. This will allow you to get a lounge chair, place it anywhere in the lawn you want, place a small table next to it and then lay back and enjoy a few hours of peace and quiet with a book or a cocktail at hand. This surely beats spending a few boring hours trying to whack a ball across a field at the golf course. And if you prefer a different type of peace, then after clearing up the patio you can make space for a good barbecue and get some friends over for beer and burgers.
The garden should be taken care of just like any other room in the house, even if you will only be neglecting it until the next clearing. Just as you would do loft clearance because of the heaped-up clutter, you should do the same for the garden so that your home doesn't look like a neglected wildlife resort. Keep the garden cleared and clean and enjoy all the options it provides.
You may also like: