Rubbish Removal Egham TW20, Surrey
Take benefit of our local rubbish removal services in Egham TW20. Call now +44 20 3769 2921 for a free estimation and arrange a convenient slot for waste collection TW20.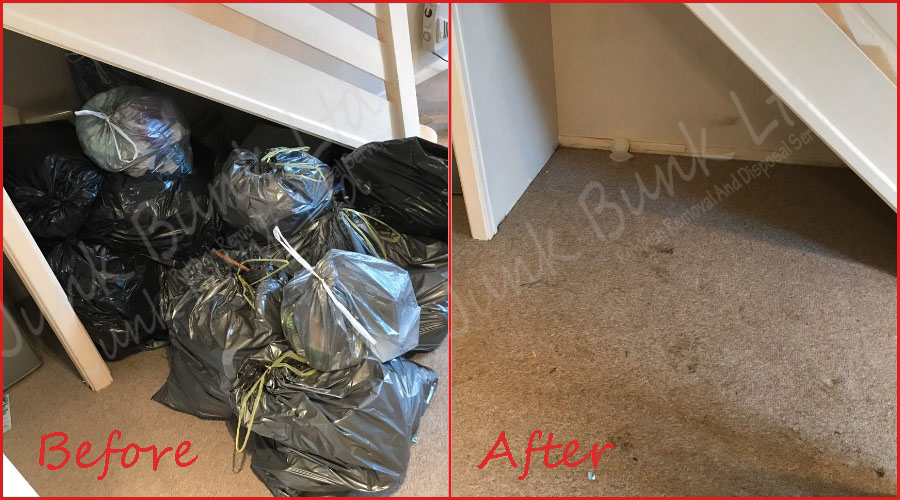 Are you still wondering "Should I call Junk Bunk to remove my rubbish"? Well, it's simple. We send a team of two professionals equipped for any junk clearance job. Having domestic waste, commercial waste, office waste or even heavy builders waste, you would be able to inquire and have our services for the same day. Enquire now!
How easy can I arrange Rubbish Removal TW20?
In a few cases, we might have a situation of not knowing how to explain the type and the amount of rubbish that you have for recycling. For instance, seeking garden rubbish removal TW20 or builders waste clearance Egham requires more attention. Because of being a bulky or heavy waste, our suggestion is to email us photographs at office@junkbunk.co.uk.

Call Now
PHONE: 020 3769 2921
It comes easier while having sofas and furniture for disposal because of the cost that gets lower. We need you to make a furniture items list from the property that needs clearing in the area. Then, call us or request an online free quote.
Egham Rubbish Removal Charges
Every job is different and has its own specific price calculator. The cost depends on the amount of rubbish that needs picking up and its type. You will be faced with needing either small or large van size when needing a garden rubbish disposal in Egham.
Min load

10 Mins
£70
1/4 load

20 Mins
£100
1/3 load

30 Mins
£140
1/2 load

40 Mins
£170
3/4 load

50 Mins
£230
Full load

60 Mins
£290
Therefore, the same applies to heavy builders waste removal TW20 because of the weight of the junk. For instance, a 4-yard skip would be equivalent to a 1/2 loaded transit van. For more information check our rubbish collection prices.