Rubbish Removal East Horsley KT24
It doesn't take long for any home to collect junk and muddle in it – as you buy new things, older items become jobless. These items will do nothing but take up space, make your home look disorganized, and generally get in the way.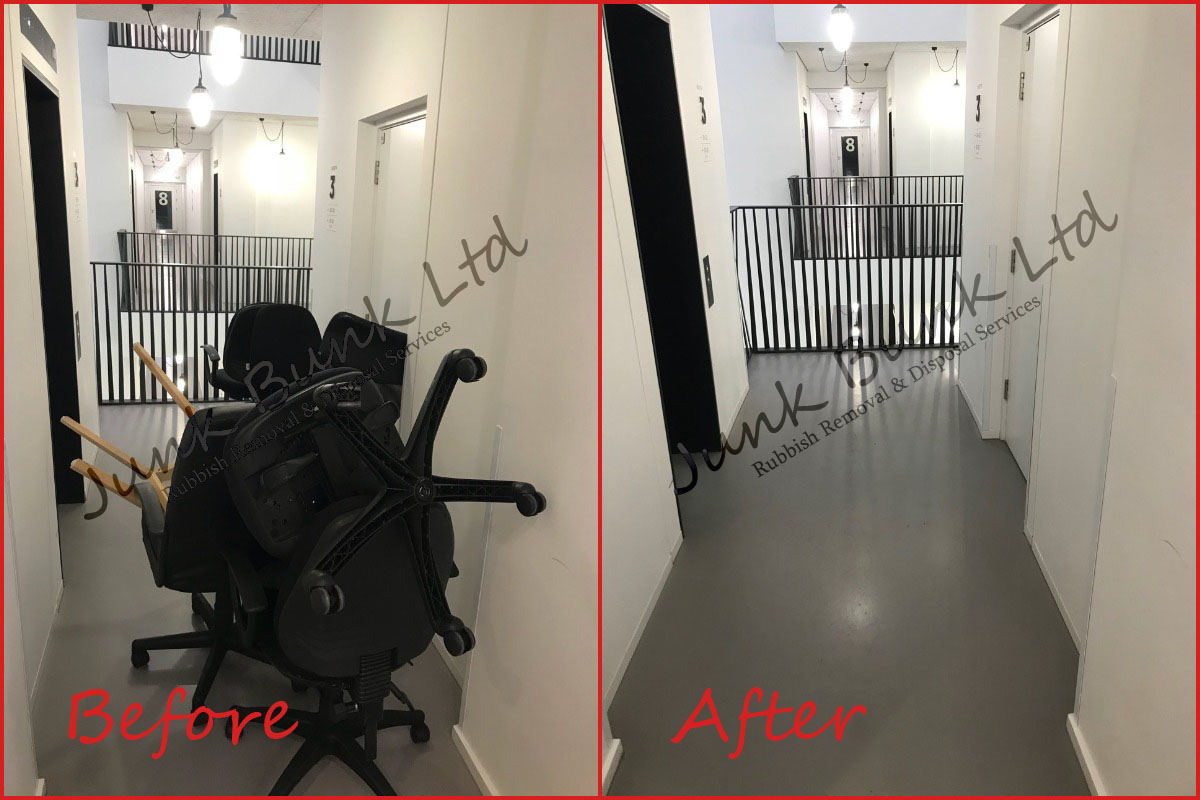 East Horsley rubbish removal is the answer but it can be a lot of work, as you may have many things to dispose of, and some of them may be large and heavy. Whatever it is, we will help. Junk Bunk is the top East Horsley waste collection company that will fulfil all your needs.
Call anytime on 020 3769 2921 to learn more about our service.
FAST AND RELIABLE RUBBISH CLEARANCE SERVICE IN EAST HORSLEY
We are dedicated to giving you the greatest East Horsley rubbish clearance way out and we will see to all needed house clearance jobs. Our East Horsley rubbish collection teams will come to your address when you need them and carry everything they need to complete the work.

Call Now
PHONE: 020 3769 2921
We will send as many people as necessary so the whole job will be accomplished speedily. Our teams will work wisely so that no damage comes to your home. They know how to do the job without any problems and will guarantee an immediate result.
Min load

10 Mins
£70
1/4 load

20 Mins
£100
1/3 load

30 Mins
£140
1/2 load

40 Mins
£170
3/4 load

50 Mins
£230
Full load

60 Mins
£290
We will remove a huge range of items, large or small, from your home, so contact us on 020 3769 2921 now and find out how we will help you.