Rubbish Removal Carshalton SM5
There are numerous reasons to keep the house in the best shape, even going beyond the cleanliness-related ones. A clutter-free house is an enjoyable place to live and allows for more creative and inspired days.

Call Now
PHONE: 020 3769 2921
The same goes for the backyard and garage – if your house is clear of mess, your day will be as well. Make use of the space in your home by hiring the Carshalton rubbish removal specialists.
Cost-Effective Rubbish Clearance Carshalton
Litter takes many forms: the most usual is old and old-fashioned properties. We collect lots of junk over the years, and most of the time it ends up being tossed into a storeroom and forgotten about.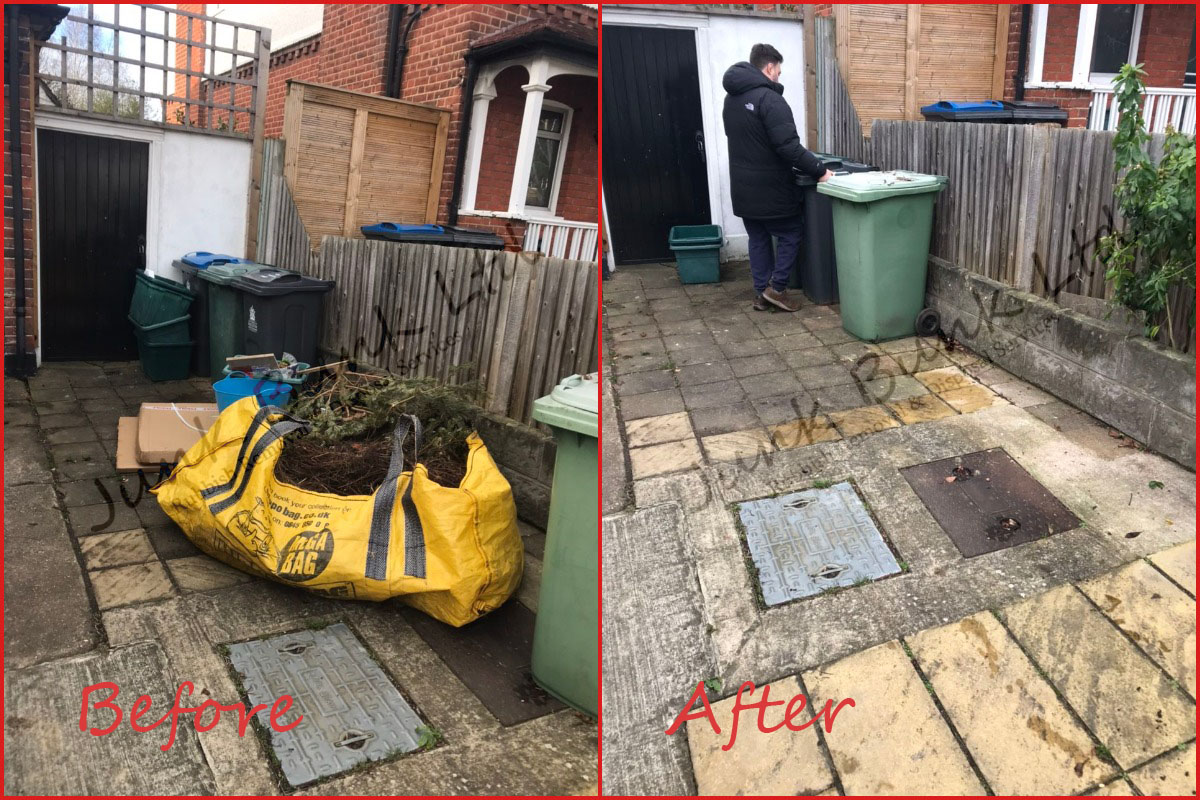 It's all taking up space that could be used for other kinds of stuff. Do yourself a good service and get rid of it! Hire our Carshalton rubbish clearance professionals to help you!
Professional Waste removal Service in SM5 Makes a Big Difference
Have a look through, see what you can sell, what you can donate, and get rid of the rest. The best method to get rid of your unwanted belongings is to give Junk Bunk a call on 020 3769 2921 and let them handle all the process.

Call Now
PHONE: 020 3769 2921
We make available a variety of services as part of our rubbish clearance SM5 packages. 
Getting the Best Waste Clearance in Carshalton
We here at Junk Bunk pride ourselves on the incomparable rubbish collection in Carshalton, SM5 service value that we deliver. And with a lot of services to hire, you'll quickly find what you're in search of.
Min load

10 Mins
£70
1/4 load

20 Mins
£100
1/3 load

30 Mins
£140
1/2 load

40 Mins
£170
3/4 load

50 Mins
£230
Full load

60 Mins
£290
From household clearance to garden waste collection Carshanto, you're guaranteed to find the answer to any muddle problem.
Professional SM5 Rubbish Collection Carshalton
All of our staff are decidedly trained and educated when it comes to the healthiness and safety guidelines. Everything that needs to be disassembled, recycled, and carefully disposed of will be – there is unquestionably nothing to stress about.
When it comes to reasonable Carshalton waste removal SM5 – just call us at 020 3769 2921.