Can you feel that? The exhilarating air of new year's resolutions is all around us – the perfect time to clean your home! But hold on a second, you say, what if it's my first time doing spring cleaning? Regardless if you've been performing this annual ritual for a long time or are just now starting out, the tips below will give you (and your home) a chance to start fresh, and show you that this task is not as scary as it sounds… well, for the most part. Here is what you need to do as the cobweb season slowly drifts into spring.
1. Don't Be in a Hurry and Do It Right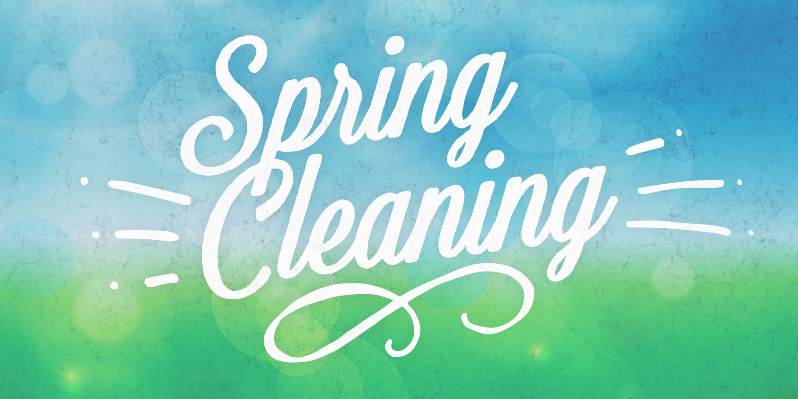 Before grabbing the cleaning cloth, make sure that you are tackling the chores ahead with the right mindset. This translates to slicing the job into manageable chunks by cleaning one room at a time. Don't try to do everything at once – this will only lead to a quick burnout and you will be tempted to call it a day halfway through. It's a fact that less clutter means less stress and you can combat this by making a checklist of all the areas that you are planning to clean and assigning a day for each task, like so:
Day 1, Thursday: the bedroom;

Day 2, Friday: the bathroom;

Day 3, Saturday: the attic;

Day 4, Sunday: living room & kitchen.
There, the colossal task of cleaning your home now seems much more manageable, doesn't it?
2. Scratch "Clutter" from Your Dictionary
You've probably heard this one a million times already, but it's true. A cluttered environment distracts the mind and reminds you of all the chores that still need doing. But should you begin from the stacked papers on your coffee table, the bottles of used-up perfume on your shelf or simply clear up the garden? If you're feeling indecisive, here's a tried and tested little trick you can use to get the ball rolling:
Stand in your doorway, scan your room and start from the thing that bothers you the most.
Do this as many times as needed until the place looks like it came straight out of a home design journal cover. If walking back and forth every five minutes isn't your cup of tea, you can also label all items in the room with sticky notes that say things like "Here to stay", "For donation", "For disposal", etc. Just make sure to use identical colours for each category to avoid confusion.
3. Those Gifts You Never Used? It's Time for Them to Go
You probably have a stack of birthday and holiday gifts shoved in some dark and long forsaken corner of your living room or bedroom, none of which you intend on using anytime soon. And, since you started decluttering your home anyways, you might as well leave only those fancy earrings, perfumes, or sunglasses that you can actually see yourself wearing. In the spirit of spring cleaning, you can also walk the extra mile and revisit other dusty presents, such as:
Cheap headsets and other pieces of electronics;

Shoes or clothes that are a few sizes too big or small;

Unread journals or unopened CD or DVD cases;

Books that you don't have the time or desire to read.
4.  Clean from the Top and Let Gravity Handle the Rest
Sure, gravity will not collect all dust and other dirt particles in one convenient pile for you to clean. It will, however, direct all particles towards areas at the bottom that you haven't cleaned yet, saving you the need to rewipe some of the spots you've done earlier. To get the most out of your efforts, you should clean the room in the following order: ceiling fan – walls – furniture – floor. In case you are wondering how does one clean ceiling fans and walls, keep on reading.
How to dust off ceiling fans?
The best way to clean any ceiling fan is to place an empty pillowcase over the blades and then remove it with a gentle sliding motion. This will ensure that all dust and other debris that has adhered to their surface will fall inside the case. You can then use any given furniture polishing product to clean the blades, but make sure to wipe any excess material away with a clean cloth.
How to dust off walls?
Even though they may not look dirty, walls are often covered in a thin coating of dust that we breathe in on a daily basis by simply moving around. To refresh your walls without ruining their colours, get a sponge and a gentle hand-washing detergent. Wash the surface piece by piece and use a sponge mop to reach the higher areas. Also, don't forget to use two separate buckets of water (for the detergent and for your sponge). Finally, blot leftover moisture with a clean cloth.
5. Give Your Carpets and Upholstery a Nice Bath!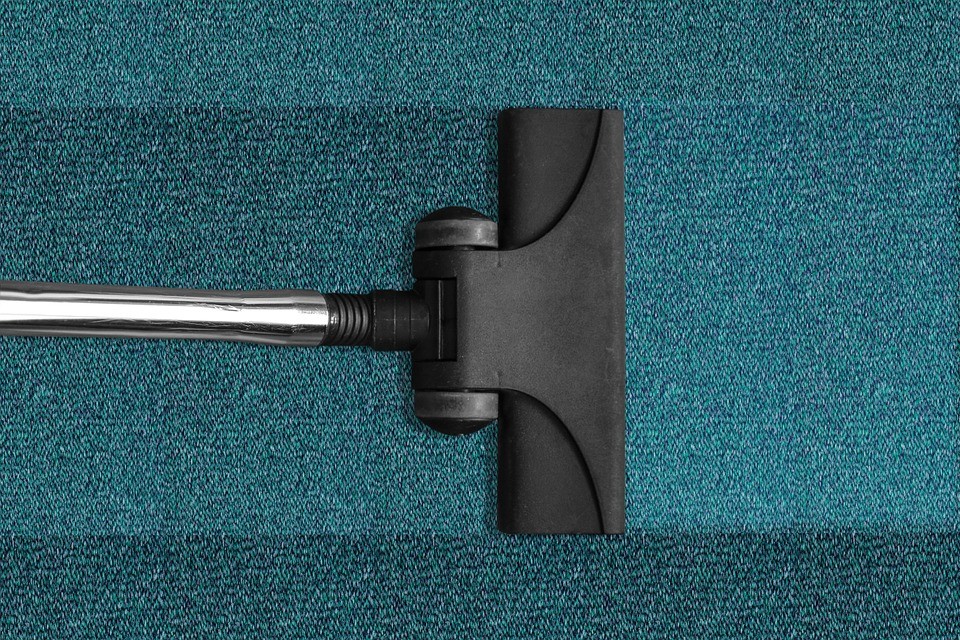 Are you still avoiding the sofa in your living room because of the multiple red wine stains which this one friend of yours made on New Year's Eve? Or maybe you've used it so much that it has assumed a slightly "oily" appearance?
Well, it's time to make that upholstery shine like never before! The same goes for any stained rugs or carpets that you may secretly hide in your closet.
There are several methods you can use to refresh your items for the year ahead, depending on the material they are made from. According to Mathias Kent, a professional technician at FantasticCleaners.com, as a rule of thumb, you should always test a cleaning product on an inconspicuous spot of your carpet or upholstered furniture to check for discolouration. Here is what you need to use in order to clean stains from some of the more popular fabrics out there:
Clean sisal and seagrass carpets with either a powder or a spray-based product since they are not particularly water-resistant;

Wipe leather furniture with a microfibre cloth and then polish it with saddle soap;

Clean synthetic and woollen fabrics using a suitable shampoo product and warm water. Avoid over-wetting the furnishing as this can permanently damage the fabric.
6. Give Your Fridge a Thorough Inventory Check
You may have the habit of disposing of expired food and drinks regularly, but there will no doubt be a few sauces or some frozen meat inside that have overstayed their welcome by a few months (and sometimes even years). Your fridge may also smell a bit funky if the first and only time you've cleaned it was since you first moved in. But here's how you can deodorize and change all that.
Start by throwing away all hopelessly expired products (yes, even sealed foods), then grab a bottle of white vinegar and a bit of water. Mix both together and use clean cloths to wipe the fridge's interior, including the glass shelves, from sticky drips or food bits. You'll get bonus points if you decide to remove the shelves altogether and give them a hot bath under the shower.
In conclusion
Well, there you have it. Make sure to follow these 6 tips as closely as possible and you should end up with a presentable home that your guests will be more than eager to enter. Just remember that the key to a successful spring cleaning boils down to maintaining your focus.
Splitting this otherwise big undertaking into several smaller parts, shopping for basic cleaning supplies ahead of time, and making a playlist of your favourite tunes ensures that you will plough through the chores in no time and start this new year with a smile on your face!