Shed Clearance in Wandsworth SW18
If you need help with shed clearance in Wandsworth, call Junk Bunk Ltd today. We will help you handle the clutter in the shed in no time. We will even help if you want to get rid of the shed altogether and barely break a sweat. We will provide you with cost-effective high-quality services on the spot. We operate in the entire SW18 district, so if you reside here, give us a call so that we can start helping.
Cost-effective services with every call
The price will never be a problem where we are concerned. We will have the answers for you at accessible prices. In fact, we will give you a starting price for ½ load. And then you decide how much extra labor to pay for and how many helping hands you need for the job. You make the price and we only provide the collectors and equipment. Check out our exclusive deals and services!
Flexibility makes us a better choice
Do you know when you can get our help? At any time. That's right, we make sure that we are available for any customer in need. Our customer service works 24 hours a day, 7 days a week, 365 days a year. We work for your convenience and even offer same-day services. We only need a phone call to tell us what you need, when you need us, and where in Wadsworth to go. Then we handle the work in no time.
Excellent teams to reach impeccable results
Call us at any time and we will introduce you to our magnificent teams. Our collectors are hand-picked and carefully chosen. They are all capable and friendly workers who will do the job you want them to do. They will be punctual and they will come prepared for any contingency. They will bring the tools, the gear, the smile, and the results to your door exactly when you need them to. Leave it to our professionals to bring the customer satisfaction that so easily eludes other companies in SW18.
With our low prices and great collectors, we are the best choice in the area. We will have special deals on a weekly basis, as well as helpers who will come as soon as possible to help. You want the best, you deserve the best, and we bring the best.
Call +442037692921 now and get your free quote!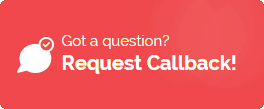 Other Low-Cost Clearances in Wandsworth: