Shed Clearance in Waltham Forest E11, E17
When you are looking for a great shed clearance team to help with some de-cluttering, look for Junk Bunk Ltd. We service the whole of Waltham Forest and the E11 and E17 districts, and we bring the customer satisfaction to the maximum level. Make no mistake, hiring us means hiring a high-quality service so if you want something done properly, call right away.
Amazing teams working for you
All the work we do is handled thanks to our great teams of collectors. They are carefully picked and expertly trained to become the best in E11 and E17. Our teams have all the equipment needed for any scale of work. They will handle a lengthy clearance just as simply as they would handle the removal of the entire garden shed. They are the reliable and friendly faces you want working for you – they represent us and so we choose the superior options.
Affordable rates with every call
'Cost' is a word that frightens many customers and the number attached to it usually frightens them away. But we are different. We want to be available to every household and every budget. We let you choose the price by providing a rate of ½ load. After that you choose how much more you pay for additional labour and more collectors on the job. That way there will be no hidden fees and secret costs to fear. And that is just the beginning because then you have our special deals and occasional discounts which make the services all worth your while.
Flexible workforce to choose any day
All you need to do to get our high-quality shed disposal services in Waltham Forest is to call. You just tell us what you need and when you want us to handle it; after that, we will take care of everything else. If you need help the same day, we will help. If you require assistance outside working hours, we will help. Schedules are easy to fix when yours does not allow a weekday visit. We are reliable and efficient and that is not achieved through asking for weekday work. We will adjust the service the way you need it.
We provide an affordable and high quality shed clearance you need. You can contact our 24/7 customer service to check out all our special deals and save even more money.
Contact us on +442037692921 and let us start helping!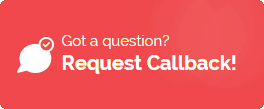 Other Low Cost Clearances in Waltham Forest: