Shed Clearance in Redbridge IG4
When you require a good shed clearance service in Redbridge, you call JunkBunk. That is the answer that all customers in IG4 will give you because we serve the area and the district better than most clearance companies there. We understand what the customer wants and we provide it with every call. We have the deals, the flexibility, the collectors, and the customer service to provide you with the best clearance service in the area.
The superior price rates
We have excellent deals for every customer. First, we make all our services affordable so that we are accessible to every type of budget and every household. Second, we make the good rates lucrative by providing special deals. Finally, we let the customer choose the end price. The latter is achieved by providing a starting rate for ½ load and then you choose what to add. You have to pay for extra labour and more collectors, and the choice is all yours. No hidden fees, no extra costs, all controllable, and all transparent. This is how we roll.
Hard-working and reliable teams in Redbridge
Our workforce is the face of our company. They represent us in person and they handle the essential part of the service you require. That is why we choose the best of the best. Our collectors are excellent workers, they are the superior helpers that you need. They always come prepared with the right tools for the job, with the bin bags for the de-cluttering, and with the safety gear required to handle the job. They are the right answer for every clearance service and that is why we take great pride in their ability to provide 100% customer satisfaction at all times!
Punctual, reliable, and flexible
You want us because we can help you at any time. We are the top choice for Redbridge because we know what the customer needs and we can and will provide it every time. We are reliable because we will always come on time and you can always trust us with a proper service well-handled. We are flexible because we will help you the same day or outside of standard working hours – we put your needs ahead of ours and we only strive to help. Our customer service works 24/7 so we are always a phone call away from helping.
We are the eco-friendly company you want to help the environment with. We provide excellent deals to bring the prices down even more. We are 'your' company.
Get in touch now on +442037692921 and we will start helping immediately!
You might be interested in House Clearance in Romford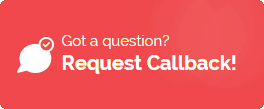 Other Low Cost Clearances in Redbridge: