Shed Clearance in Merton SW19
Here at Junk Bunk Ltd, we make sure that the customer is always satisfied with the great shed clearance services we offer in Merton. We also cover the whole SW19 district and we provide the same high-quality services for everybody. Our prices vary and drop, but the quality never changes and always rises, because we care for you and we care to do a job well done.
The best of prices
We make the customer happy not only with the great services our collectors provide. Another way to achieve that is the incredible prices we have for you. The starting price is low and it is for ½ load and then you make the decision of how much you want to add for that. You pay for the extra labor and for more collectors if needed, but ultimately you choose the price! With our special offers and services, you will find so many other ways to decrease that price as well.
The best of workers
All our services are possible because of the level of workforce we have. Our collectors are top-notch workers who will stop at nothing to provide the service we promise to customers. We do not make mistakes and we take care of jobs on any level. You may want the shed cleared of all clutter or you may want the shed cleared, period. This is exactly what we will do once the team arrives. We will bring all the tools and all the equipment and we will make sure that the job you want to be handled is completed by the end of the day. We are the professionals in Merton and this is how we roll!
The best service
Make no mistake, when you choose us, you choose absolute quality over quantity. We give you a small and simple solution to a bigger problem. We are always a phone call away. Our customer service works 24/7 and will always serve you. Our collectors are hard working and will always be there for you. We can help you the same day, after working hours, or even at weekends if your schedule does not allow it otherwise. We are the solution to all shed related problems in SW19.
Our prices get better with continual use. Call us and see what else we have on offer whenever you feel like it. There will always be something for you!
Contact us today on +442037692921 and let us start helping!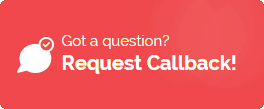 Other Low Cost Clearances in Merton: