Shed Clearance in Lewisham SE13
If you desire a trustworthy company to handle your shed clearance in Lewisham with efficiency, then you are looking in the right place. We are the answer to all shed related problems in the SE13 district and we make sure that the customer is satisfied before all is said and done. We have excellent prices, we have efficient services, we have expert collectors. In short, we have everything you might need for a clearance job.
All the help you need, whenever you need it
We provide help on all fronts. We give you the punctual service which can be ordered whenever suits you. Our customer service is online 24 hours a day, 7 days a week for your convenience. You can hire us for a same day service or service outside of standard working hours that will suit your schedule. We want to be accessible to everybody and that requires flexibility. We give you just that in order to show that we are the reliable help you should get whenever you are in need.
Superb collectors on the job
Our collectors are the face of the company and they represent it well. They are the hard-working and punctual professionals you want on your case. They will handle the smallest de-cluttering just as easy as a full-scale shed removal. They will have their own tools, bin bags, and safety gear, and they will come on time for every job. You cannot ask for a better staff to handle your problem. They will always be the right solution. Try them out today!
Lucrative offers to top it all off
And apart from everything else we offer, we also have the great prices in Lewisham as the cherry on top. We will give you a starting price, it starts at ½ load. And then you control the price because you choose how much more to pay for the extra work. We will provide the workers, the vans, the bags, and all you have to do is confirm the price you want to pay and get the show on the road. We have frequent exclusive deals that make the price even sweeter so never be afraid that the cost may be too great.
With our 24/7 support and cost-effective services, we are the ultimate choice for help in SE13. Get in touch today and hear out all the special offers.
Call  +442037692921 now and book with us for a fantastic service!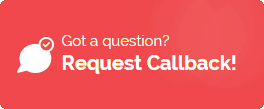 Other Low Cost Clearances in Lewisham: