Shed Clearance in Kensington & Chelsea SW3, SW7
If you need a good shed clearance service in Kensington & Chelsea to help you with some de-cluttering, call us. If you need a shed removed, call us again and we will handle it as well. Our teams are on standby for your calls and they will be on time with the arrival to help you with anything you need. We cover the SW3 and SW7 area and everybody there is welcome to give us a call right away.
Excellent deal with every call
Apart from being accessible, we also make sure that our deals are lucrative. Our standard rates start from ½ load and then you add to the pay according to the extra labor and the extra collectors needed for the job. That way the prices are transparent and you know exactly what you are paying for. And then we have the special rates, the ones with discounts for loyal customers, and the rates that come with our exclusive deals. There are plenty of ways to shave a price and we incorporate them all.
Great teams handling your task
Do not worry about the quality of work we will provide. The help comes from some of the best collectors in Kensington and Chelsea. Our workforce is made of absolute professionals who will stop at nothing to take care of the challenge you provide. Nothing is too big or too small for a job to them so call and state your needs – they will handle it all. They come with their own tools and gear, so don't worry about providing anything other than a welcoming hand when we come knocking.
High quality work within and without work hours
It does not matter when you call us, we will respond. When you need help, we provide it. We will help you the same day, we will help you after working hours, and we will help you during weekends. We come when you ask us to and we do not state preferences. We provide amazing value for money services and they come with the support of 24/7 customer service. We are the help you need in SW3 and SW7, and we will complete the job with 100% customer satisfaction.
Our special deals may come at any time, so be sure to check in with us via the website or on the phone. Our friendly operators will be waiting for constantly.
Get in touch with us today on +442037692921 and we will make your day!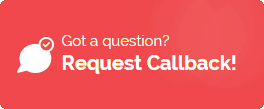 Other Low Cost Clearances in Kensington & Chelsea: