Shed Clearance Islington N1, NW1
Attention, customers in Islington who need professional shed clearance. A better company is in town and we provide 100% customer satisfaction, 100% of the time. Our work in N1, NW1 is renowned as a reliable source of clearance and we help everybody in need. There will be no disappointment because we do not work that way. You tell us what you need and we provide – this is how the service goes, over and over.
Flexible & high-quality Shed Removal Services Islington
Whenever you need shed clearance Islington, we will be there for you. Our service in N1, NW1 is not just limited to working hours during the workweek. We can always make an exception so if you need help during the weekend, after working hours, or the same day you call, we will help. We make ourselves available whenever you need us so that we can fit into your schedule. We are always online with our 24/7 customer service so you can get in touch whenever you want.
Lucrative shed disposal prices in Islington
Availability is not just achieved with flexibility. Affordability is key to today's market. When you come to us, we know that you seek good price rates and that is what we are here to offer. In fact, we offer you the chance to pick your own price when it comes to garden shed removal and disposal in Islington. We will give you a starting price for ½ load and then you choose what to add to it in the form of more collectors or extra labor. You are in full control and you decide what to pay – no hidden fees, no secrets, and no surprises.
Capable workforce every time
We take great pride in our workers. They are the workforce that every shed clearance company in Islington needs if it wants happy customers. Our collectors are experts in the field, professionally trained, and always ready for a challenge. You will not surprise them with anything. They will come with all the tools and gear and the right attitude for the job. They will be punctual and they will leave only once you are satisfied with the work they have done. You control the Islington shed clearance N1, they only do the bidding and heavy lifting.
Check out the exclusive offers we have on our website or by calling our customer service operators. We may provide surprise discounts at any time so be sure you don't miss anything!
Get in touch with us on +442037692921 right away and we will start helping immediately!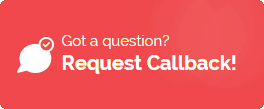 Other Low-Cost Clearances in Islington: