Shed Clearance in Camden NW1, NW5
If you live or work in Camden and you need good shed clearance services, then you are looking at the right ad. Our company is the best help you can get in the NW1 and NW5 districts. We serve everybody who comes to us and we make sure that the customer is happy before all is said and done. We are affordable and provide high-quality work done by apt professionals. We are the right choice!
The prices that matter to you
We scout the competition in Camden and understand that the market today is quite the expensive one. That is why we take it one step beyond everybody else. We offer affordable services so that we can fit all the budgets. We provide you the chance to pick a price by setting a starting cost for ½ load and then picking how much extra labor and how many collectors to add to it. That way we are transparent and we let you choose how much you want to pay. Apart from that, we have loyalty discounts and special deals to surprise you with!
The collectors who do the work
We are nothing without our excellent staff. Our collectors are among the best in NW1 and NW5. They are expertly trained and they know how to handle any challenge. They will bring whatever tools and safety gear they need to do the job you want to be handled, be it a de-cluttering, or a complete shed removal. They will be on time and they will not leave until you say that you are satisfied with the work. This is how we roll and this is the kind of service you will get all the time from us.
The flexible and efficient services you need
We are one click on the website or one call away from helping, always. All you have to do is call and tell us what you need, where should we go, and when you need it (including if you need it the same day, during the weekend, or after working hours). We will fix the schedule so that we can help at any time. Flexibility is a huge bonus to be able to provide customers and we provide it with ease. You can make use of our services whenever you want and we act as soon as the phone is closed.
Our customer service works 24/7 for your convenience. You really can find us at any time and check for exclusive offers to make the price even better.
Call now on +442037692921 and get your free quote right away!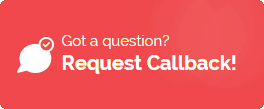 Other Low-Cost Clearances in Camden: