Shed Clearance in Bromley BR1
Shed clearance in London is what we specialize in and we offer the best services in Bromley. If your shed is full of clutter that needs to be removed, we are the company for you. If you live in the BR1 district and you require help with de-cluttering, we are the company for you. If you want to remove an entire shed with ease, we are the company for you. As you can see, for many circumstances we are the right choice.
You can get our help at any time
What we offer more than any other company in BR1 is flexibility. You can make use of our services whenever your schedule allows. We take your needs into consideration and you are not supposed to dance around our schedule. We will help you on the same day, we will help you during the weekend. We can come to an agreement for any kind of clearance. We are a reliable company that allows that and we will combine it with perfect punctuality and high-quality services to boot! We are just a phone call away, so contact our 24/7 customer service right away!
You will get the right prices
We understand the difficulty customers have with costs nowadays. That is why we distance ourselves from the expensive services and we offer the customer to choose the price. We will start at ½ load and then you choose what else to pay for additional labor and collectors. We will throw in some special deals to make the costs even better and we will provide the occasional starters or loyalty discounts. We have it all and it is all for you!
You will receive the best teams
The best teams in Bromley are in your case. We pick the people with promise and we turn them into seasoned professionals. Our collector is experts in the field and they will be an easy solution for your shed clearance needs. They will bring their own tools and their own safety gear. They will come prepared and ready for action. They will handle everything and all that is required of you is to open the door.
With us, you get the best shed clearance company in the area. We have the flexibility, reliability, and punctuality to provide that efficient clearance you need. Contact us today and get the best offers.
Call +442037692921 and receive your free quote right away!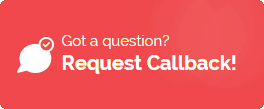 Other Low Cost Clearances in Bromley: