Shed Clearance in Bexley DA5 DA6 DA7
There is rarely a better company than ours. We make sure that all customers receive 100% customer satisfaction when it comes to shed clearance needs. We work for everybody in Bexley and operate all over the DA5, DA6, and DA7 districts. We are here to help and help we do. Everybody who needs help with their clutter in the shed or the removal of the shed itself needs us. We will handle it!
Affordable and lucrative deals
With our price rates, you will also never have a problem with the costs. We make sure that our services in DA5, DA6, and DA7 are all cost-effective and befitting of every household and every budget. Our prices start from a rate for ½ load and we increase the price for extra labor and more collectors. But you choose how much to increase based on what you need. You are in control of the price and you shape it the way you want. That way we are transparent and nothing will be hidden from you. In fact, only special deals will be surprised you get from us!
Capable and punctual teams
Our teams of collectors consist of excellently prepared workers who know what to do in any given situation. There is no job too big or too small for them. They will make sure that everything is just the way you would like it to be before they leave. They will come on time and they will have all the tools and gear needed for the job. They will come in the right numbers, with a sturdy van to fit all the clutter or the parts of the shed. Never doubt this company's staff!
Punctual and efficient company
We are the right choice in Bexley because we know what the customer needs. We offer a punctual service for everybody. We offer great value for money services. We offer amazing teams of collectors to handle the job, no matter the scale of the challenge. Our customer service works 24/7 for your convenience so that you can reach us at any time and get your questions answered. We offer same-day services as well so that you do not have to wait.
We are a superior company to rely on when it comes to shed clearance needs. We have the staff and the prices to please and we will never fail at it.
Call  +442037692921 now and get a special offer today!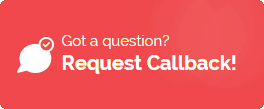 Other Low-Cost Clearances in Bexley: