Rubbish Removal West Ealing W13
We know that when you need rubbish removal in West Ealing you need a reliable company that will offer you an affordable service. For this reason, we are here to meet your every need at the lowest price on the market. It is easy, call us on 020 3769 2921 and we will provide you with a quick free quote about the service you need.

Call Now
PHONE: 020 3769 2921
What we need from you to estimate the rubbish removal cost is the description or a photo of the waste. We will give you transparent prices based only on the weight of the waste taken.
Furthermore, you don't have to provide anything for rubbish collection in W13. We will reach your address equipped with all the necessary tools for quick and proper waste removal in West Ealing.
Above all, there is no need to do anything after our arrival at your address. Just open your door, give us access to your property and you can sit down and watch how we will tactically remove any unwanted items from your property.
We are fully trained in how to efficiently collect items as a whole or disassembled. With us, there is no need to have any concerns or doubts because we will remove any furniture, white good, builder waste without damage.
Hassle-free Waste Clearance W13 in Record Time
By hiring us you will get not only expert service but also a West Ealing rubbish collection completed in record time. Firstly, we work with responsible and punctual teams that will reach your property on time.
Secondly, in the shortest time possible we will collect any unwanted item and you won't have to lift your finger. Rest assured that you will receive a hassle-free service, without even noticing our presence.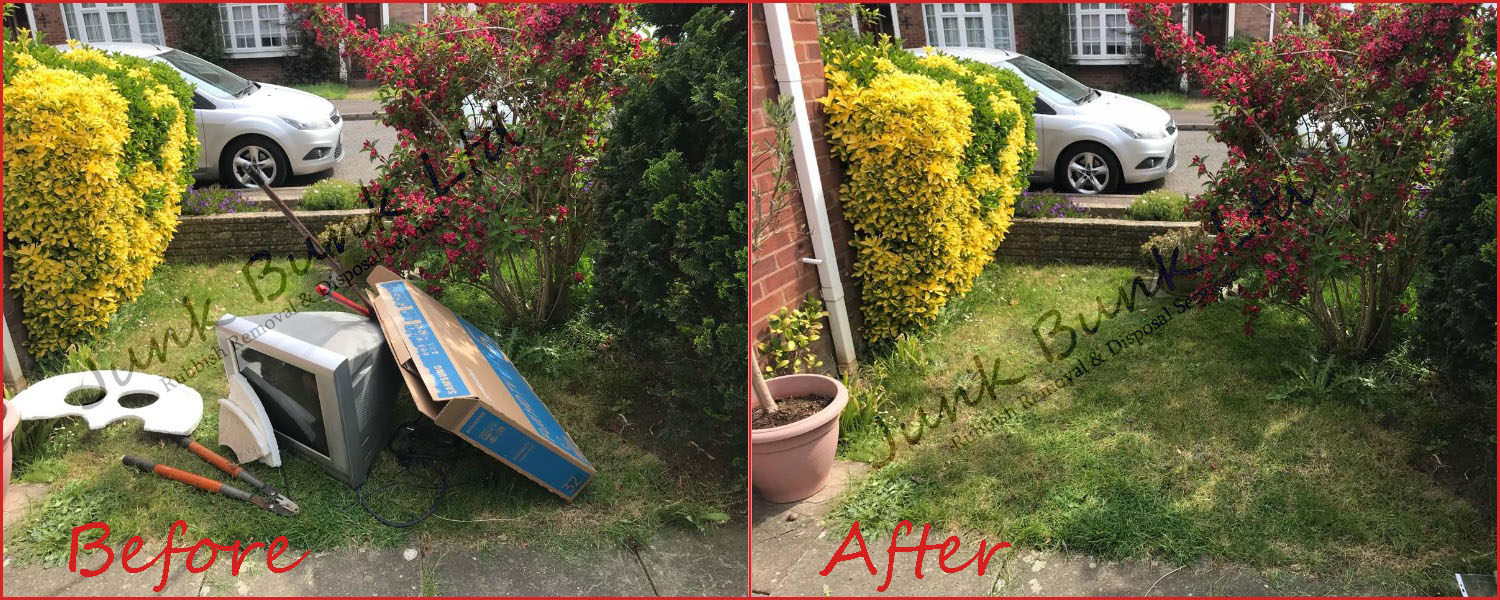 And do not worry if you have to get rid of different junk because we will get rid of it at the same time. We do not distinguish large waste from small, heavy or light ones, but with the highest speed, we load it all in the truck. Work organization and professionalism are the qualities that distinguish us the most and put us ahead.
Same-day Junk Clearance in West Ealing
You will save a lot of time and stress on your waste collection in West Ealing if you give us the chance to be your partner. On the one hand, you do not have to do anything to remove the waste because we will do it all for you. Instead of dwelling on finding transportation or a place to store it, you can spend your time on more important things.
On the other hand and most importantly, we will come to your assistance for W13 waste disposal at any time. This means, regardless of your need, urgent or not we will fill it to your liking.
For this reason, we enable the safest same day waste clearance in West Ealing. After the domestic or commercial rubbish removal in W13, we are very conscious of depositing the collected quantity.
Min load

10 Mins
£70
1/4 load

20 Mins
£100
1/3 load

30 Mins
£140
1/2 load

40 Mins
£170
3/4 load

50 Mins
£230
Full load

60 Mins
£290
We are fully insured by the Environmental Agency and try to recycle every recyclable item. So what do you think, what is the best solution, a cost-effective and safe waste clearance or spending a lot of energy and time? If you are with the first alternative, then do not hesitate to call us at 020 3769 2921 book the best rubbish disposal in West Ealing.