Rubbish Removal in Kensington W8
Our waste removal service covers the entire W8 area. We are ready to respond to your needs for rubbish removal in Kensington at any time. Call our agents on 020 3769 2921 to get a free quote about our service.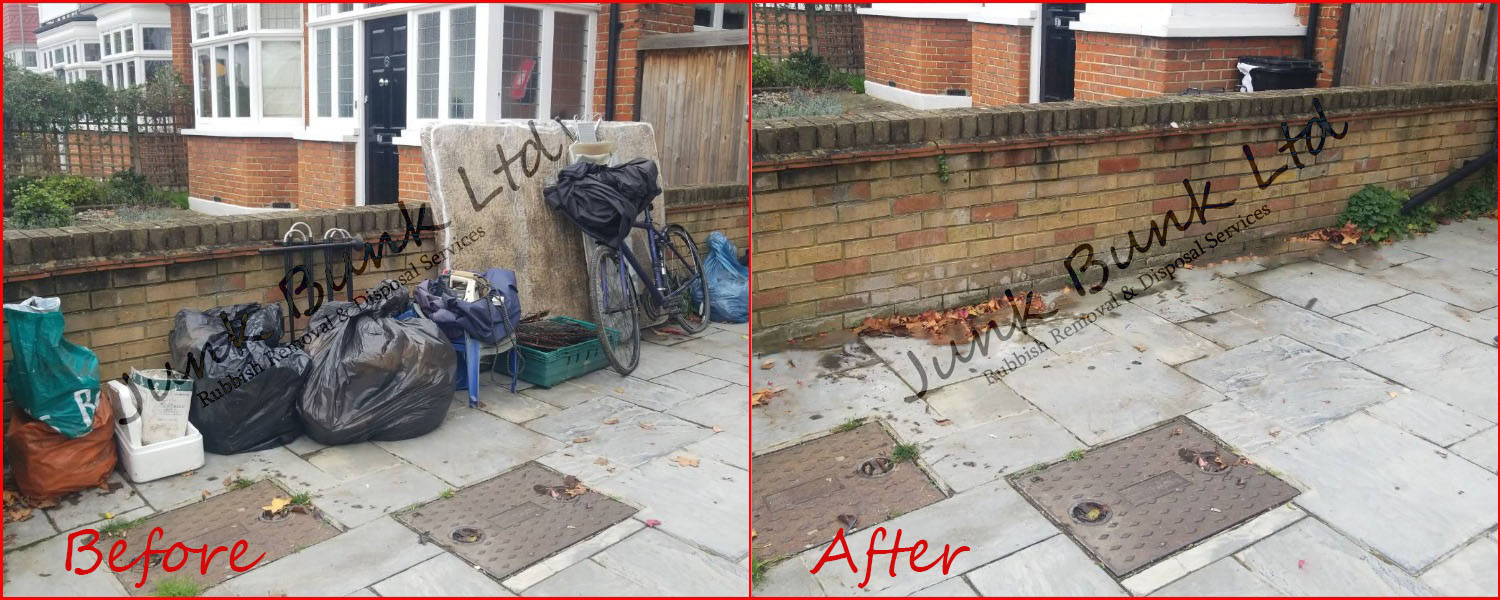 With a wide variety of waste removal services, you can choose the one that is most suitable for you. From the internal house clearance in Kensington to the builders waste removal, we collect any type of trash. With us, you will get a same-day rubbish collection in W8 at a reasonable price.

Call Now
PHONE: 020 3769 2921
Our teams are specialized in lifting any type of junk, be it large or heavy. So we enable you with hard rubbish collection in Kensington from any type of building without any problems. We are the experts of this industry to provide you with high quality and professional service.
Same-Day Rubbish Clearance in Kensington at Low Price
Rubbish clearance in Kensington is a very simple task for us because we have many years of experience. Junk Bunk crews are at your disposal at any time of the day you will need a waste collection service. Whatever the requirements of our customers are we are ready to offer you the waste disposal in Kensington within two hours.
Our rubbish removal teams are at your disposal 7 days a week and also operate on bank holidays. We can schedule your rubbish disposal in Kensington on the day and time that is most convenient for you. Our waste collection service is just a call away from you and we will offer it to you as soon as possible.
Min load

10 Mins
£70
1/4 load

20 Mins
£100
1/3 load

30 Mins
£140
1/2 load

40 Mins
£170
3/4 load

50 Mins
£230
Full load

60 Mins
£290
The most important thing for us is not to break your bank account by giving you a fair cost. Our prices are always based on the type and amount of trash you want to get rid of. Our customers always receive acceptable junk hauling prices and above all always remain satisfied with our service.
Responsible Kensington Waste Clearance Teams
When waste is large and difficult to move, a private rubbish removal company would do a great job with your trash. Junk Bunk's trained and excellent teams are ready to enable you a quick and stress-free waste clearance in Kensington, West London. We work with knowledgeable teams in this field that can cope with any situation.

Call Now
PHONE: 020 3769 2921
Our clients over the years have received first-class waste removal services and this is made possible by our expert teams. With the tireless work that we perform, we provide you with a clean and clutter-free place. Waste collection in Kensington by a hardworking and reliable team becomes one of the easiest tasks for us and our clients too.
Call 02037692921 and choose one of our junk clearance services. We are ready to remove your furniture, garden waste, unnecessary items in your attic or garage, waste coming out of your business, etc. Our local teams are at your disposal at all times for junk removal in W8.