Rubbish Removal Hammersmith W6
Do you want to create a bedroom in the attic, but first you have to deal with the garbage accumulated over the years? Then don't hesitate to call us on 020 3769 2921 and arrange a suitable rubbish removal in Hammersmith.
We work seven days a week and we are ready to come to your assistance at any time. If you need to get rid of waste immediately we offer you same-day waste disposal in W6.
Our helpful teams will come to your assistance even in the late hours of the night or bank holidays if this is convenient for you. Our main priority is our customer satisfaction and we achieve it by providing the highest quality in record time.

Call Now
PHONE: 020 3769 2921
We are fully devoted and strive to perform in the shortest possible time thus saving your time and stress of waste collection at Hammersmith.
Reliable Waste Clearance in W6
To best meet any of your needs, we have created a wide range of services at the most affordable prices. Just express your desire for waste removal Hammersmith and our well-mannered experts will reach your doorstep within two hours.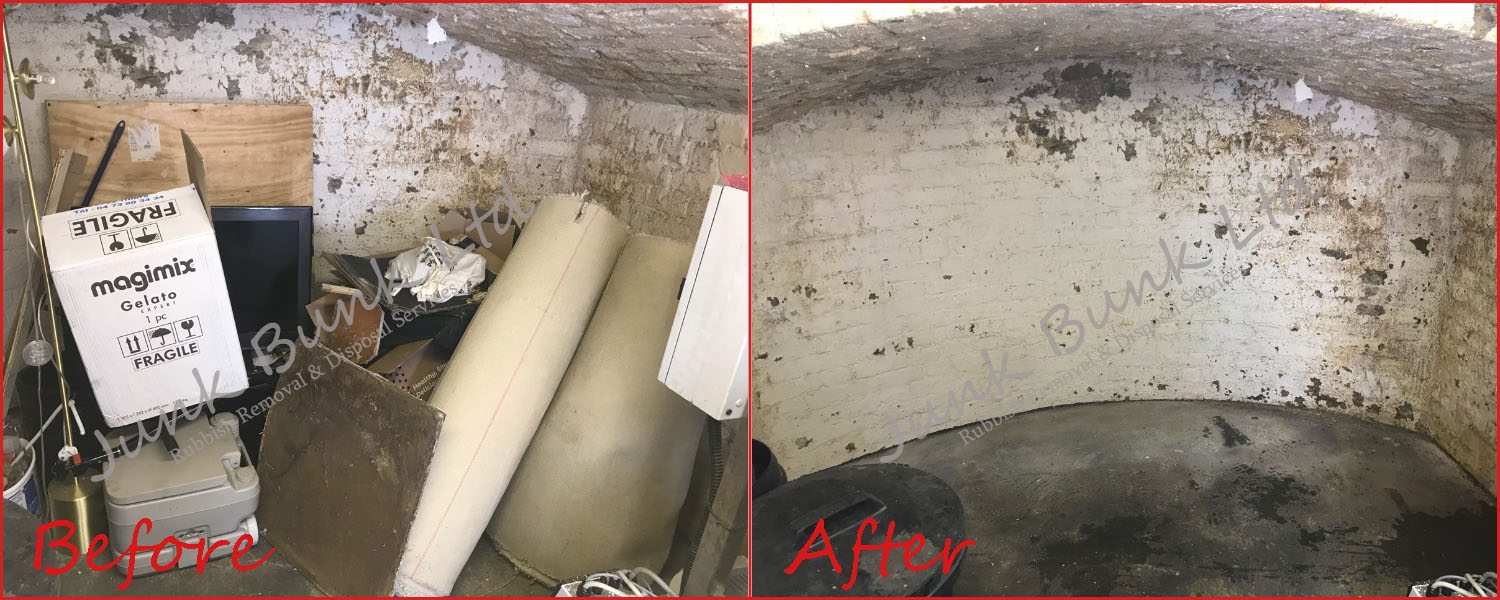 With the utmost professionalism, we will free your property from any useless items, be it personal belongings or bulky furniture.
It doesn't matter if you live on the first or last floor of a building, we will help you in any case. We work with specialists able to swiftly and efficiently remove any sofa, bed or fridge from any type of building.

Call Now
PHONE: 020 3769 2921
Using the right techniques we safely remove the outdated equipment, without causing mess or stress. We dismantle any large item that can be dismantled thus making the old furniture removal easier.
Min load

10 Mins
£70
1/4 load

20 Mins
£100
1/3 load

30 Mins
£140
1/2 load

40 Mins
£170
3/4 load

50 Mins
£230
Full load

60 Mins
£290
Furthermore, you should not do anything while wasting collection in W6, because we will do it for you. We will come with enough space in the van and all the necessary tools to professionally meet your every need.
You can take a comfortable seat and see how the former space is being restored to your property. A great job and first-class service are guaranteed if you rely on us for rubbish clearance in Hammersmith.
Reasonable Waste Disposal in Hammersmith
For all kinds of needs being it house clearance, garden waste removal, garage or office clearance we provide budget-friendly assistance. Our purpose is not to empty your bank accounts but to bring you the best waste removal service the moment you need it.
We never compromise on the quality of service but perform trustworthily and organized rubbish removal in W6 at unbeatable prices.
By hiring us for rubbish clearance in W6 you get:
A free quote at the moment you call us on 020 3769 2921
Junk clearance prices are based on the amount of waste taken
Same day junk removal service without surcharges
Reliable rubbish removal service (you pay at the moment we finish the job)
According to your preferences, you will pay cash or by card
Insured waste clearance service is done by experienced experts
Junk Bunk is a fully licensed waste disposal company and our practice does not affect the well-being of the environment. We are environmentally conscious and strive to recycle any recyclable junk collected from your home or flat.

Call Now
PHONE: 020 3769 2921
So, create a convenient place to live for you and your family by booking our fast Hammersmith rubbish collection service.