Rubbish Removal Totteridge N20
Are you looking for a reliable rubbish removal service in Totteridge and it takes a long time? Then welcome to Junk Bunk to help you with any request you have about waste disposal in N20.
We are a qualified waste disposal company and offer fast and professional service at the best prices on the market. For any questions you have, you can call 020 3769 2921 and our teams will answer you with pleasure.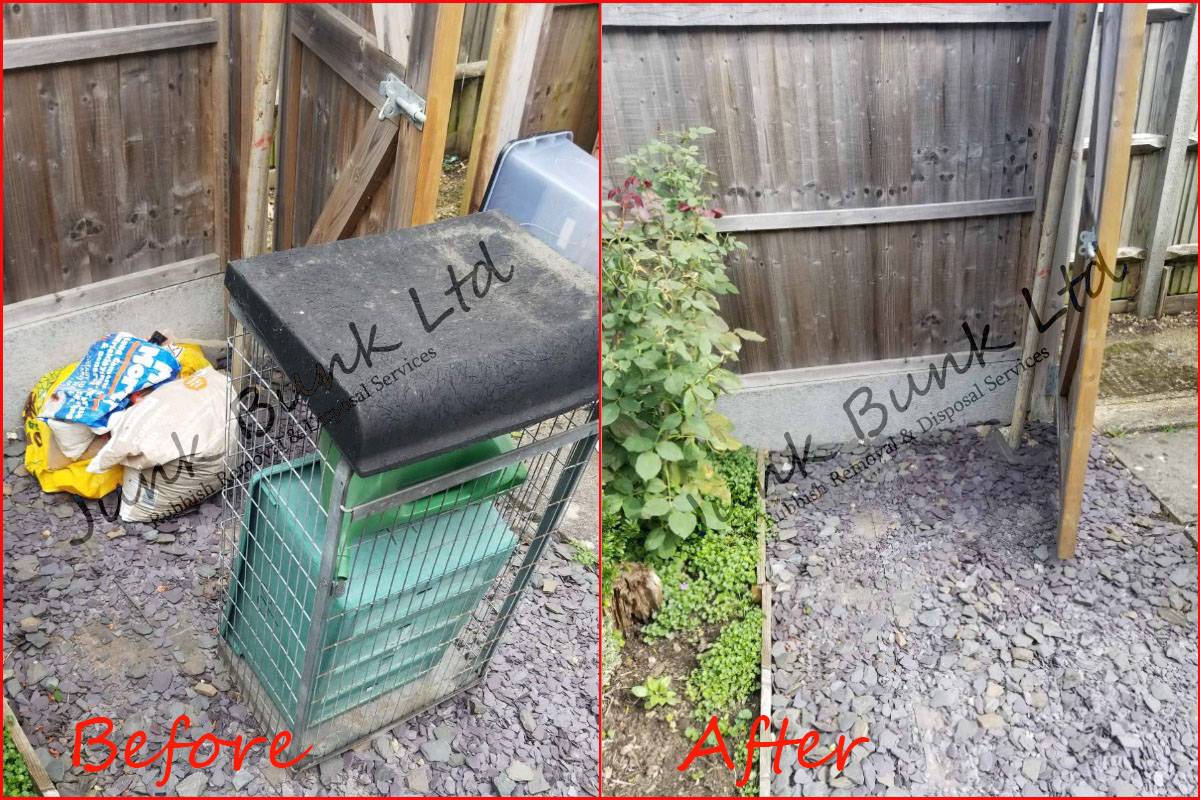 Junk Bunk covers the entire Totteridge area with garbage collection service and local teams who will provide you with same day service. All our works are performed by experts man and van garbage clearance who take any type of waste. We know how difficult it is to get rid of debris so we always send you knowledgeable and well equipment teams.

Call Now
PHONE: 020 3769 2921
Our teams are prepared for any new situation that may arise during the job and the junk collection in Totteridge. Everything will be left clean and in place, after we finish the work, this is because our teams use eco-friendly trash removal manner. Everything will be done very quickly and quietly so that you will not feel that someone is working on your property.
We take great care of all the work we do regardless of whether it is small or large. Our specialists take waste from the lightest ones such as black bags and up to heavy trash like broken furniture. You will have our support for any kind of junk you want to get rid of in the N20 area.
Speedy and Budget-Friendly Rubbish Clearance Totteridge
Junk Bunk work with trained rubbish clearance teams who work efficiently and very quickly. Besides, our teams use the most convenient ways for waste disposal in Totteridge, especially when it comes to large garbage. We take care that everything goes according to the rules and we are completely dedicated to our work.
Min load

10 Mins
£70
1/4 load

20 Mins
£100
1/3 load

30 Mins
£140
1/2 load

40 Mins
£170
3/4 load

50 Mins
£230
Full load

60 Mins
£290
The demands of our clients are numerous therefore and we have brought a variety of garbage pick up services. Each of our services is divided based on the waste or the place where they are located. So you can choose the junk removal company which provides you with a variety of solutions.
For example, if you have rubbish in your home you can choose a house clearance service. Meanwhile, the premises of the house are numerous and you may need services for cleaning the yard, shed or garage. Certainly, in Junk Bunk, you will find all these services with the highest quality and at the most transparent garbage disposal prices.

Call Now
PHONE: 020 3769 2921
If we mention other types of waste that are difficult to remove alone, it is worth mentioning old or broken furniture. Also after a renovation in your home or office, a lot of bulky rubbish can accumulate. You can choose one of our most suitable Totteridge waste removal services and we will come directly to your aid.
The Best Partner for your Waste Disposal in Totteridge
Junk Bunk is a qualified and licensed company providing junk clearance and waste recycling across Totteridge, London N20. With many years of experience, we have already studied and met all the requirements and needs of our customers.
We are very close to you to benefit from fast and flexible N20 rubbish disposal services. Our services are offered to you on the same day, even if necessary, within two hours. For many of our clients during the week their time is very limited. We will provide you with garbage clearance in N20 on weekends, even on bank holidays.
Our experts are fully insured and responsible for any work they do leave a clean environment behind them. If your waste is on the upper floors or in a cramped part of the building we will lift it in the best way. You will benefit from a complete service that means disassembly, lifting, collection, loading and disposal
Easy Booking for junk disposal in N20
To get information and to book with us for the removal of your waste is very simple and free. We have a phone number 020 3769 2921 and an email at the disposal of our customers where you will receive all the necessary information and the final price.
Any process related to waste removal is simple and fast with Junk Bunk.