Rubbish Removal Southgate N14
Rubbish removal in Southgate is often a problem for many people. But Junk Bunk is here to offer you a large number of waste disposal services at N14. We will help you with the house clearance in Southgate, London, by picking up the unwanted junk for you.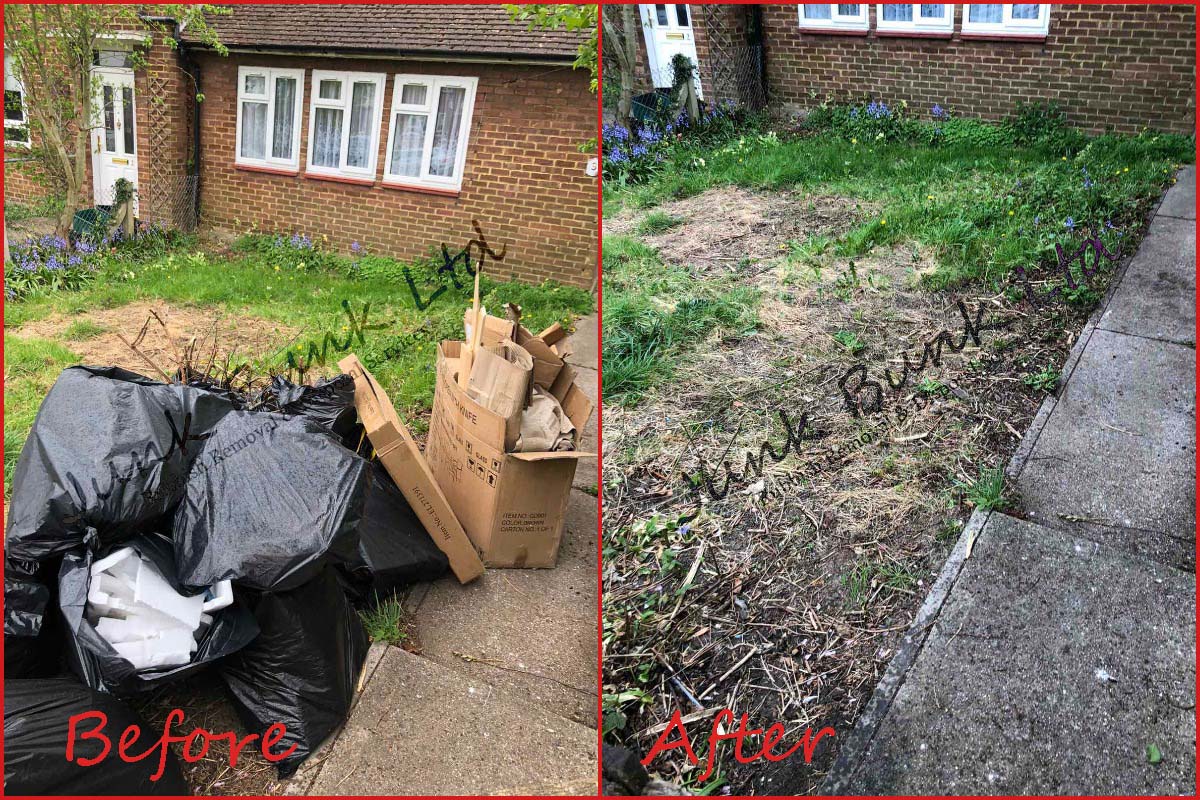 Call us today on 020 3769 2921 to get e free quote, and we will be there after your reservation within two hours to pick up any of your garbage.
We are professionals in rubbish disposal in Southgate and our teams can remove items that are large and heavy for you. In addition to house clearance in the N14 area, we will help you with commercial waste removal and building waste disposal. We are ready for you at any time of the day to offer you our waste collection in Southgate.
Reliable Southgate Rubbish Clearance Services at Low Prices
What we have paid attention to all these years is the quality of our services for rubbish clearance in Southgate, N14. We have trained teams who today are very knowledgeable and experts in the collection and disposal of the rubbish.
Trying to remove junk in a quickly and efficiently way has saved a lot of time for our customers. We value our customers and for years they have valued our services for rubbish removal in N14.

Call Now
PHONE: 020 3769 2921
Junk Bunk brings a variety of services to the market so you can choose the right rubbish removal service. We offer full house clearance service which includes the garage, shed and garden waste removal in Southgate. We will help you with any type of waste like the white goods disposal, the soil or green waste or old furniture removal in Southgate.
Min load

10 Mins
£70
1/4 load

20 Mins
£100
1/3 load

30 Mins
£140
1/2 load

40 Mins
£170
3/4 load

50 Mins
£230
Full load

60 Mins
£290
You will also find collection services that will be provided to you in your offices such as removing the sofa, desk and other bulky items. Our experts will help you with waste that may seem a little harder to remove, such as your business waste or construction waste.
We offer full junk collection services which include removing, loading, transporting and recycling, all at reasonable waste removal prices.
Trust the Leading Company for Rubbish Collection in N14
Junk Bunk is a certified and qualified company from the environmental agency for waste disposal in Southgate. We have been for many years operating for rubbish clearance in N14 and our teams have highly experience in this field. Our teams are well informed and know very well how to deal with waste removal from any type of building.

Call Now
PHONE: 020 3769 2921
If you need urgent a waste clearance company, man and van rubbish removal will be at your disposal on the same day. Our experts are able to serve you for all your requirements for any rubbish collection in Southgate leaving behind 100% satisfaction. We enable you to quick and efficient rubbish removal by saving your time and relieving the stress.
How to book a Waste Disposal Service in N14
To book a garbage removal service you need from Junk Bunk is something very simple. We have made available to our customers the telephone number 020 3769 2921 and the email. Our teams will provide you with more detailed information for free about the services.
The only thing we seek from you is a photo of your waste which you can send by email. Based on the photo we determine your type of waste, quantity and give you a reasonable price. After you book a service at the time you want, our waste cleaning teams come immediately to the given address.