Rubbish Removal Pentonville N1
Whenever you are undertaking home improvements count on our professionals for rubbish removal in Pentonville. Junk Bunk has a fast and trusted service for any garbage clearance need you to have.

Call Now
PHONE: 020 3769 2921
Regardless of the junk, you have to throw away and its location we will come to your assistance at any time.
You no longer need to make a reservation many days in advance to dispose of your old sofa or refrigerator. For any household or commercial garbage removal need you have, you can take advantage of our same day junk removal service.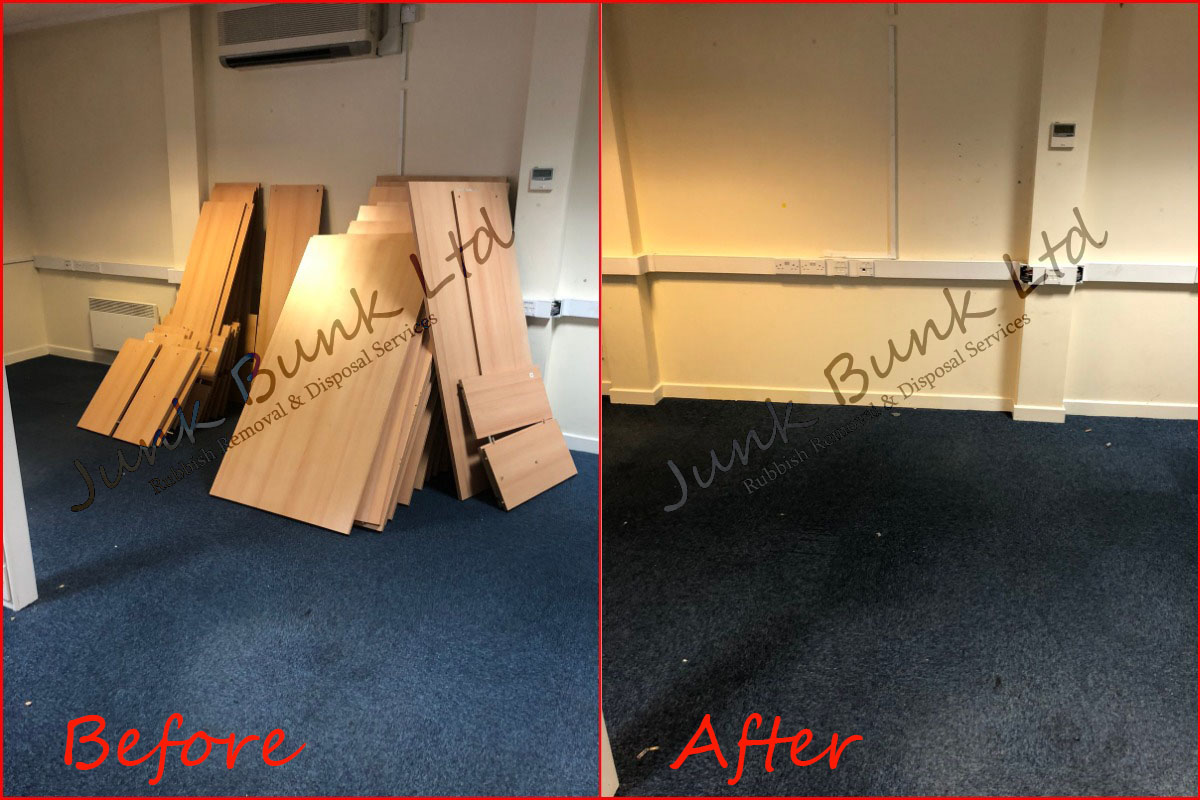 With a single call on 020 3769 2921 tell us where your trash is and wait for an excellent rubbish collection in N1.
Hire Skilled Teams for Professional Rubbish Clearance Pentonville
Feeling bogged down by junk and outdated furniture in your cramped kitchen? Get insured service done by specialists and free up space from any unwanted waste on your property.
To remove the accumulated rubbish without stress and effort don't hesitate to express your desire to our friendly customer service. We are available seven days a week so you can get the necessary information or book in due time suitable for you.
Above all, you do not have to do anything while junk clearance N1 because after booking all the hard work remains for us. We collect, lift heavy waste and load the truck with plenty of space for any unexpected situation.
Get Support for Any Kind of Waste Removal in N1
Whether you need waste pick up from a top floor apartment, your attic or basement our helpful teams are with you. Regardless of the type of trash, heavy weights or difficult premises, we are not afraid of hard work when it comes to junk removal Pentonville.
From white goods waste collection to business junk clearance including builders waste removal we are at your disposal. We are trained in the removal of any type of waste from any type of building in N1.
Min load

10 Mins
£70
1/4 load

20 Mins
£100
1/3 load

30 Mins
£140
1/2 load

40 Mins
£170
3/4 load

50 Mins
£230
Full load

60 Mins
£290
What we ask of you is to tell us on the phone where your garbage is and the type so that we can come prepared for an excellent job.
Moreover, if you need house clearance Pentonville and office clearance at the same time there is no need to gather and sort everything together for us. We remove the garbage wherever it is without having to move even the little finger when it comes to waste disposal N1.
Eco-friendly Waste Clearance Services N1 at Low Prices
If you are bored with waste and are looking for the best rubbish removal services in N1 then call us on 020 3769 2921. We have a prompt and cost-effective solution for all types of waste on your premises.

Call Now
PHONE: 020 3769 2921
We provide you with affordable rubbish clearance prices based on the volume and the weight of the load you need to dispose of.
Most importantly, we are eco friendly regarding waste removal in Pentonville. We try to avoid the landfill by recycling most of the waste. We are happy to restore the space and peace in your home in no time.
So save your time, efforts and money by hiring us for expert waste disposal in Pentonville, London N1. From the moment you call and book our services consider the rubbish disposal completed.