Rubbish Removal New Southgate N11
Is your home a real mess of waste and do you definitely need a waste disposal company? Then, here for you is Junk Bunk with its rubbish removal services in New Southgate. We are just a call away from you to provide you with an affordable waste collection service on the same day.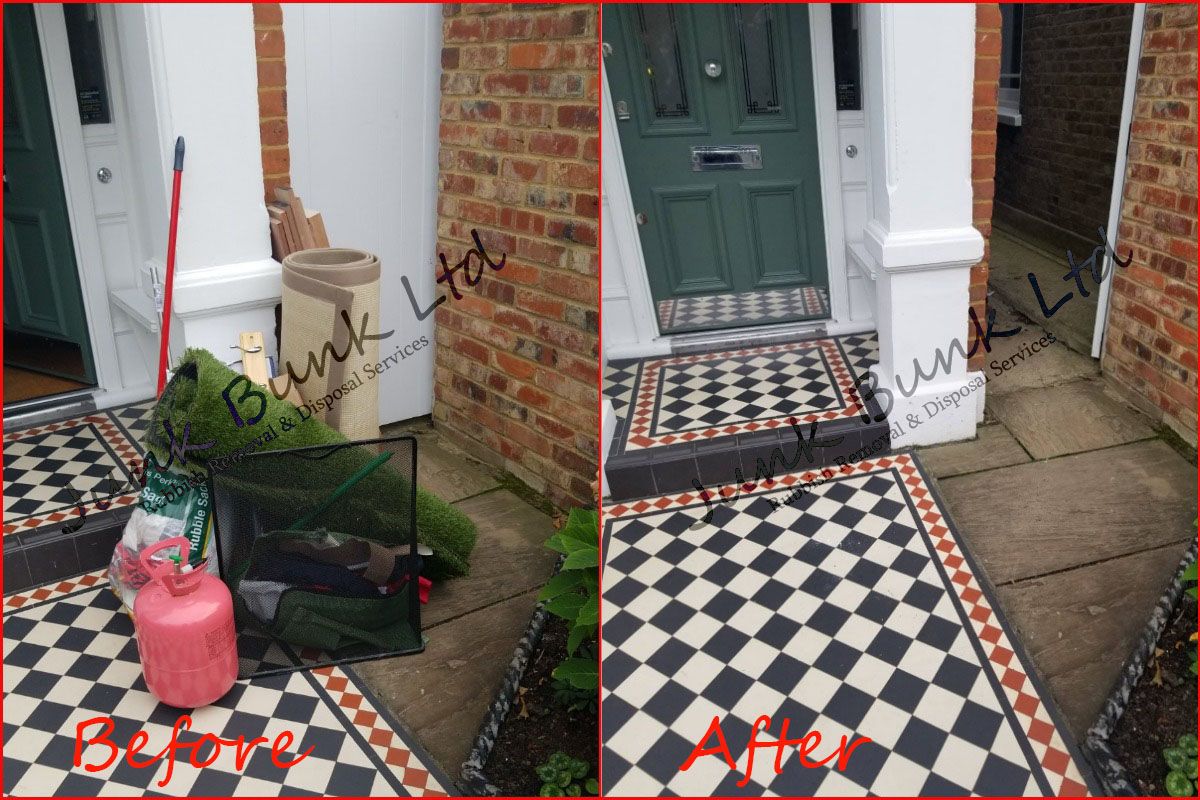 Our teams will make waste disposal in New Southgate a very simple and fast process. Junk Bunk professionals are at your disposal every day of the week fulfilling every of your request. Contact us through the phone number 020 3769 2921 and we will enable you with high-quality junk clearance service.

Call Now
PHONE: 020 3769 2921
In case the junk you want to remove is large and heavy for us there will be no problem to get rid of it moreover at competitive rubbish disposal prices. We work with experts and trained teams for heavy waste removal in New Southgate and are prepared for any situation. Our specialists give their best so that customers remain 100% satisfied with the service we offer.
Full-Service Rubbish Clearance in New Southgate
We have near you our local teams who will help you at any time for rubbish removal in N11. You can choose from the variety of our services and also the most convenient day and time for you. Our waste removal teams are punctual with time and responsible for the work they do for you to receive the service you deserve.
The moment you book a service with us you will benefit from a complete junk removal service which means lifting, loading and disposing of. Our experts will do all the work using the best and most flexible way for junk collection in N11. We will pick up any kind of unwanted rubbish from you leaving you space on your property.
Min load

10 Mins
£70
1/4 load

20 Mins
£100
1/3 load

30 Mins
£140
1/2 load

40 Mins
£170
3/4 load

50 Mins
£230
Full load

60 Mins
£290
From house clearance to builders waste disposal, we will remove any kind of waste from any type of building. At Junk Bunk, you will find services such as yard, garage, attic, shed and office clearance. We are ready to help you with bulky waste such as furniture removal, commercial waste removal even white goods disposal and recycling.
The Premier N11 Rubbish Clearance Company
Are you looking for a company to trust your waste? Junk Bunk provides you with speedy and stress-free rubbish collection services in N11. We operate 7 days a week and our teams can handle all sorts of jobs. Rubbish Clearance in New Southgate is one of the easiest things for our specialists.
We try to get our customers first-class New Southgate rubbish disposal services, therefore, we put at your disposal teams prepared for any kind of situation. Junk Bunk enables you hardworking and Fully insured waste carriers and above all knowledgeable about junk. Moreover, our work does not end with just removing the trash from your property, but we take it to recycle.
To book a convenient service for you at Junk Bunk, all you need is to simply pick up the phone and contact our teams. We will provide you with a free quote and free booking as well. Our specialists are ready at any time and always at your disposal to support you with garbage removal in N11.