We offer rubbish removal services in Newham for homes and businesses. From household waste such as furniture, electronics, or freezers to construction and commercial waste, we will collect everything.
Our services are here to help you remove debris and unnecessary items that take up space on your property. We come, load your unnecessary items and dispose of them at our local recycling centers.

Call Now
PHONE: 020 3769 2921
There is no need to spend a lot of money on rubbish removal in E15. Our junk disposal prices are among the lowest in the Newham area.
Above all, we will save you time by reaching you at your most convenient time and without delays. Our teams will work quickly on rubbish collection in Newham and give you back all the space you need.
Here you will find a variety of services such as full or partial house clearance, bulky waste collection, junk disposal from your restaurant or shop, etc.
If you need our junk collection service in Newham you can call our agents at 02037692921 to get a free quote. We will give you all the necessary information regarding waste disposal in E13.
Receive an Experienced Waste Removal Service in Newham
If you need professional waste removal in Newham we will certainly help you. Our experienced teams know very well what to do and how to dispose of debris without causing any property problems.
For this reason, we have trained our teams specifically for this field. Above all, we come prepared and equipped with any necessary tools to carry out your rubbish removal in E13.
The work which seems so difficult for you with us becomes much easier. Our teams take the job to the end and there will be no need for you to do anything.
We try to save your time by always being on time and using very fast methods to get rid of rubbish. Our teams are trustworthy, so you can absolutely count on them to get a first-class rubbish clearance service.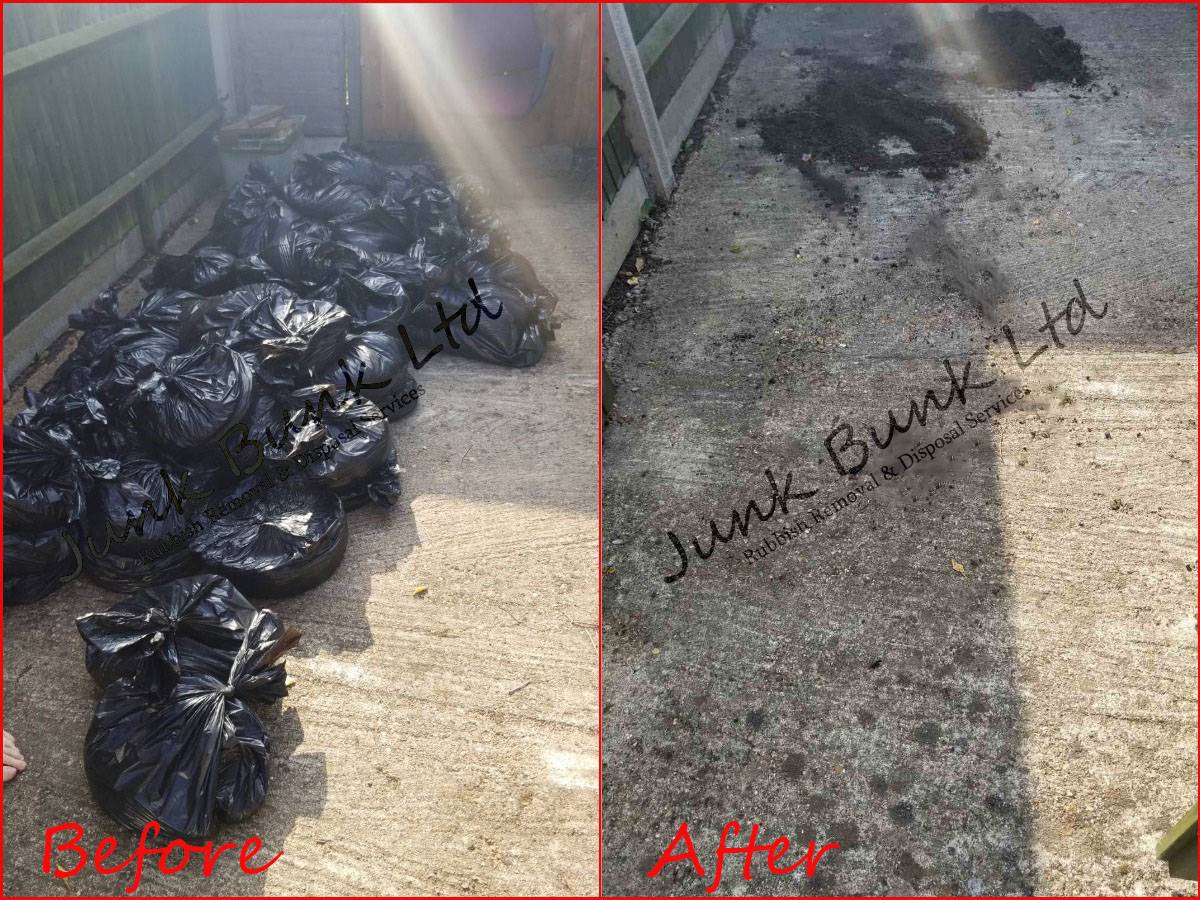 Having a long experience of waste disposal in Newham has led us to use the most eco-friendly ways. Our work never ends with simply removing junk from your property.
After we leave your address, our teams make sure that any junk goes to the right place. This is why we recycle more than 90% of the trash we remove from your premises.
Easy to Book Same-Day Rubbish Clearance in Newham
One of the things that save our time is the process of booking a service. Junk Bunk has thought about this part by making this process as simple as possible.
At the disposal of the clients, we have placed a phone number and an email where you can contact us at any time of the day. Our agents are on hand at any time to answer your questions regarding waste collection in Newham, London.
Min load

10 Mins
£70
1/4 load

20 Mins
£100
1/3 load

30 Mins
£140
1/2 load

40 Mins
£170
3/4 load

50 Mins
£230
Full load

60 Mins
£290
It is very simple, everything is done in just three steps. You just call 02037692921 and we will give you all the necessary information and a free quote.
Our teams will give you a reasonable waste removal cost based on the junk you want to remove. Just by sending us a photo by email, we will give you the quote for your waste clearance in E15.
Knowing how limited your time can be we will make a suitable schedule for you. You will decide by yourself what day and time you want your trash to be disposed of.

Call Now
PHONE: 020 3769 2921
Once you decide to book a Newham rubbish pick-up service one of our teams will be immediately at your disposal. Work with our professionals and get a flexible and stress-free service.