Office Clearance in Holborn EC1, WC1, WC2
Our company is fully licensed to provide waste collection services in London. We specialize in office clearance in Holborn EC1, WC1, WC2. We always offer a fair price to our clients and we charge only for the amount of waste that needs to be collected. You will get a free quote when you call us. No further obligations.
You will be amazed at our cost-efficiency
The low price we offer for our services is one of the things that differ from other companies. This is a big part of the complete package that every client deserves. Being affordable is an absolute must. We combine this with fast and effective office clearance. Our team is full of hand-picked experts that always perform an impeccable job. Your working environment will be left spotless after we're finished with the job. You can be sure that you get the best treatment imaginable for the lowest price possible. Call us today without hesitation.
Our staff is full of capable professionals
The expertise we gathered through the years is what makes us the best choice. Our employees have many years of hands-on professional experience and have the know-how for any job that needs to be done. The team we send is always fully prepared and you do not have to worry about providing any kind of rubbish clearance materials or tools. We have the vans for every job and there will be literally no obstacles for us to properly perform the office clearance you need. You can trust us and rely on us every day of the week, 24/7.
We are all about flexibility and hard work
We are available any time you need us. We will come and take care of all the clutter at your office in Holborn EC1, WC1, WC2. We are known London-wide as one of the best office clearance providers. Both our regular and our one-time customers know that we provide only high-quality of service. Our team is entirely composed of experts. They will make sure you are treated properly and your office is left spotless. Spoil yourself and your co-workers with a much tidier and healthier environment. Call us today and get the best team to work for you. You will not be disappointed with the final result.
Being loyal and professional are not our only strong suits. We also provide office clearance in the most inexpensive way possible. This is another reason for you to pick up that phone and contact us right away.
Dial +442037692921 and book our services today!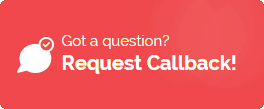 Other Low-Cost Clearances in Holborn: