Rubbish Removal Chelsfield BR6
As a rubbish removal in Chelsfield company that has grown a name for quality in the many years of experience. We work on behalf of the people in the local district and elsewhere.

Call Now
PHONE: 020 3769 2921
We will definitely free a lot of space in your house so you can use that space for something else. So if you want to remove the old items and are not sure about how to do it, the first thing you need to do is call our number on 020 3769 2921.
LOW-PRICED RUBBISH CLEARANCE SERVICE IN BR6
After we collect everything, we reprocess as much as we can. You can rest assured that we will do the job ethically and most importantly at the most reasonable prices.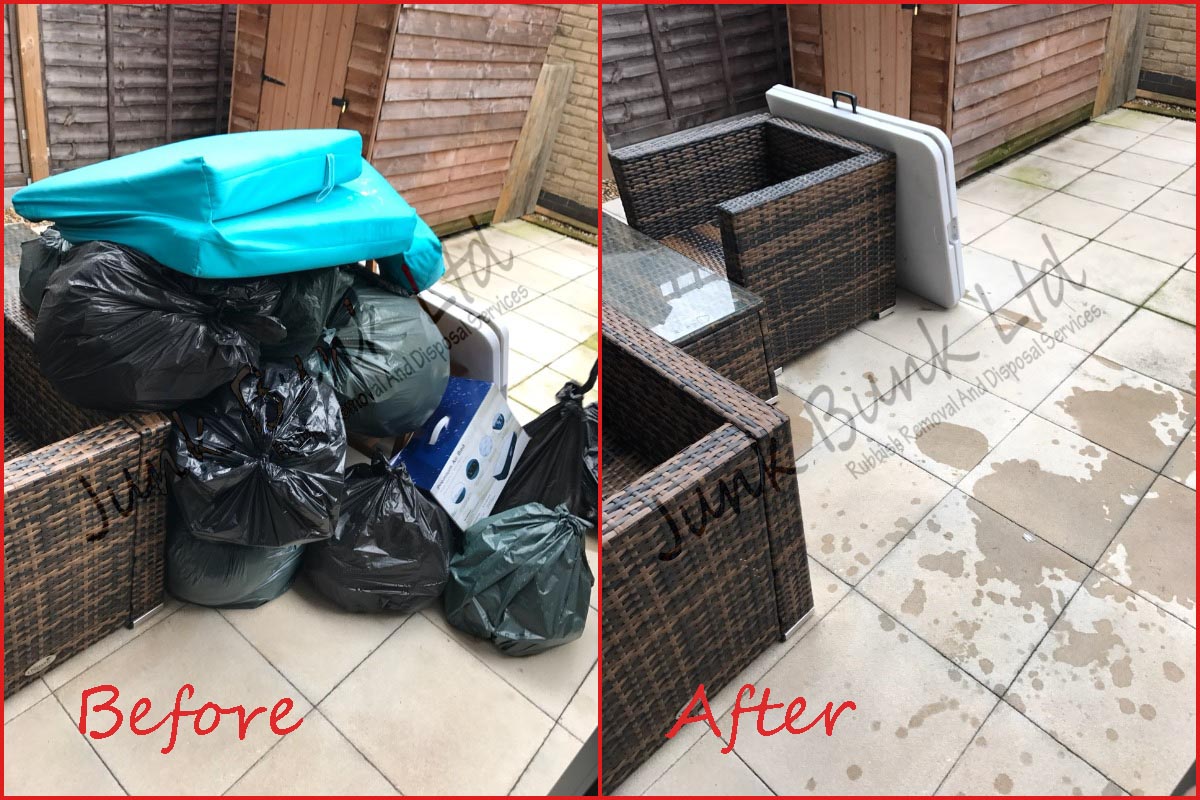 It may be a particular place in your home you want to be cleared such as underground room Chelsfield rubbish clearance or loft removal in Chelsfield. So choose the best waste disposal service in Chelsfield, BR6.
FIRST-CLASS WASTE CLEARANCE IN BR6
Book an appointment with our company at a time and date which fits you the most and you'll be satisfied that your home is less messy. You will get that waste clearance in BR6 you've been wanting to do for some time done.
We will do that unpleasant waste disposal you'd rather not do yourself. For every circumstance, we have the workforces who are trained and qualified on all sides of waste collection BR6.
EFFECTIVE WASTE REMOVAL IN CHELSFIELD BR6 BY EXPERTS
The variety of services that we will provide you with contains a Chelsfield, BR6 waste removal, or an office clearance. We are there for you to do those little jobs which are actually hard such as removing furniture.
Min load

10 Mins
£70
1/4 load

20 Mins
£100
1/3 load

30 Mins
£140
1/2 load

40 Mins
£170
3/4 load

50 Mins
£230
Full load

60 Mins
£290
Our BR6 rubbish disposal qualifications are improved by every job we do saving money and time and energy for clients. Whatever the required job is, we will offer the best quality at the best price. It all comes as standard when you hire Junk Bunk.