Rubbish Removal Bromley BR1 BR2
Our rubbish removal services in Bromley are tailored to your every need. We offer affordable, efficient, and environmentally friendly services for both domestic and commercial customers.
Our dedication and care for junk and the environment make us perform an excellent waste clearance service in Bromley BR1. If you need same-day rubbish clearance in Bromley just call 02037692921 and we will be at your address very soon.

Call Now
PHONE: 020 3769 2921
We bring to your disposal a wide range of services to get rid of your junk. Our Bromley waste collection service adapts to the many requirements of our customers and meets your every need.
With us, you have the opportunity to choose one of our services which suits you best. Above all, we will collect any kind of garbage you want to remove from your property.
Our teams are specialized in providing high quality and professional service enabling you with hassle-free rubbish removal in BR1.
We cater to a range of trash removal requirements from small amounts of household waste to complete house clearance. Whether the items you want to remove are large or small, don't worry as we take garbage of all sizes.
Responsible Rubbish Clearance Service in BR1 at Low Cost
The Junk Bunk crews show great care during the work they perform for rubbish clearance in BR1. This is because we don't want to cause problems in your property and we want to give you 100% satisfaction.
Min load

10 Mins
£70
1/4 load

20 Mins
£100
1/3 load

30 Mins
£140
1/2 load

40 Mins
£170
3/4 load

50 Mins
£230
Full load

60 Mins
£290
Our service is flexible and efficient so we will make the work process much simpler for you. By providing you with experts 7 days a week for your waste collection in BR1 you have the opportunity to choose your most suitable day.
The whole rubbish removal process is done by professionals who know how to deal with any type of trash. We use eco-friendly methods at all times for rubbish disposal in Bromley.

Small items are easy to remove but for the larger ones, we use disassembly methods. Our experts come prepared with all the necessary tools so you don't have to do anything when we arrive at you.
We undertake to do everything related to waste. The trash doesn't need to be piled up somewhere as we remove it from every corner of your property at the most reasonable rubbish clearance cost.

Call Now
PHONE: 020 3769 2921
Also, your home, office, or business may be located on the upper floors of a building or your property doesn't promise much. We pick up junk from any type of building and property starting from the removal of household waste and recycling of it.
Reliable Bromley Waste Disposal Teams
We know that our property is often filled with unnecessary items and garbage. When the time doesn't promise much or waste is in large quantities a private junk collection company would do an excellent job for you.
By hiring one of our teams to take care of your Bromley rubbish collection there will be no need for you to spend a lot of time and extra money. We ensure that the waste collection in BR2 with us is reliable and performed by trained teams in this field.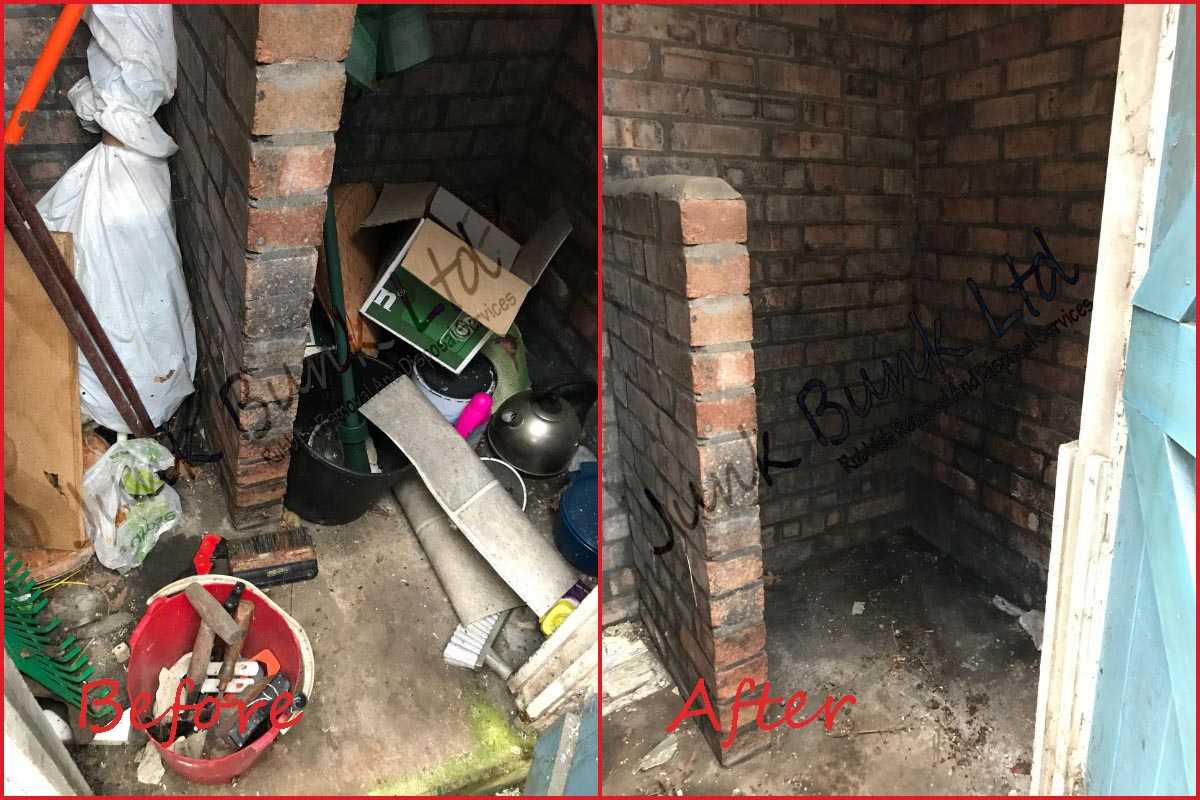 Our staff has many years of experience for rubbish collection in Bromley safely and quickly. Our local waste disposal services are available to you within two hours and everything is done by our trained staff.
Junk removal in Bromley will be done with the utmost correctness. Our teams are friendly and helpful to our clients taking care of your requests for waste clearance in Bromley.

Call Now
PHONE: 020 3769 2921
We make every process simple starting from booking a service with us. Contact us at 020 3769 2921 and we will answer to any questions you may have for waste removal in Bromley.
We will give you a free quote for services, whether it is house clearance, garden waste removal, office or builders waste. With Junk Bunk, you don't have to worry about the space occupied by garbage on your property.