House Clearance Sidcup DA14 DA15
Based in London and local house clearance services in Sidcup, Junk Bunk will remove any unwanted household waste from your property. If you need to remove small debris or have a project to remove a big amount of household items we are here to help you with a professional service.
We will remove your personal items, furniture, appliances, electronic items and everything else that is part of the domestic waste.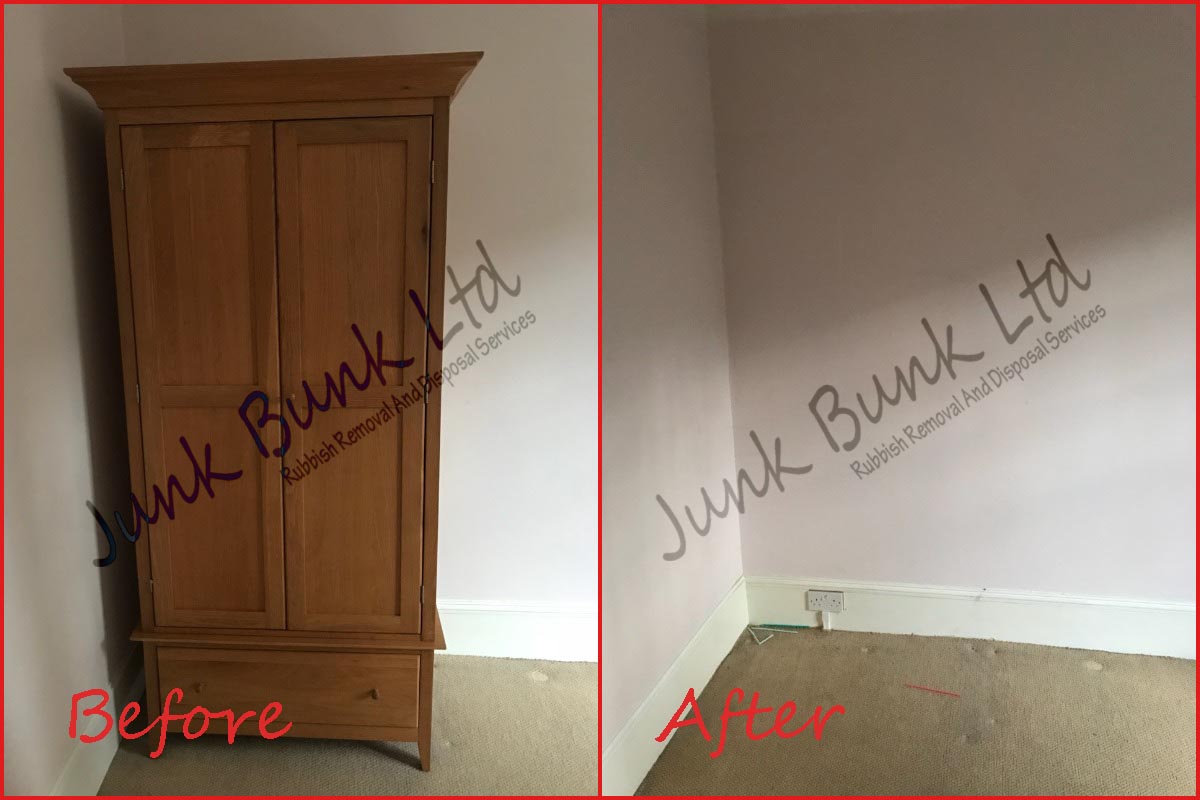 You can schedule partial or full house clearance in Sidcup Kent as we do both. We do not only remove rubbish from the interior of your home but to your needs, our teams will do property clearance in Sidcup.
This includes household waste removal from your attic, basement, garage, yard or shed.

Call Now
PHONE: 020 3769 2921
After calling us at 02037692921 there will be no need to wait long as we can enable you with same day house clearance in DA14. Our teams operate 7 days a week so you have the opportunity to choose the day and time when you want to get rid of your junk.
Also based on the amount of junk you want to dispose of we give you a reasonable and acceptable price.
Responsible Domestic Clearance in Sidcup DA15
Household waste disposal in Sidcup is a service that involves removing unwanted items from a part of the house or an entire house. If you choose our domestic waste removal service in DA15, our teams will arrive quickly and on time ready to fill the van.
Once we have collected all the garbage from your property, we'll tidy up before we go to leave a place without garbage and less clutter.
Min load

10 Mins
£70
1/4 load

20 Mins
£100
1/3 load

30 Mins
£140
1/2 load

40 Mins
£170
3/4 load

50 Mins
£230
Full load

60 Mins
£290
The domestic clearance in Sidcup will be performed by professional teams and experts in this industry. Our specialists are responsible and dedicated to what we do by providing every client with a first-class flat clearance service.
We take care of everything we touch on your property and dispose of rubbish without stress and without causing problems.
The moment you have to remove heavy and large furniture we come prepared for a bigger job. Our experts are equipped with all the necessary tools during the work for furniture removal in Sidcup.

In our vans are all the tools of disassembly and lifting the large items, as always with enough space in them. We make sure you get the service you deserve and at the most affordable rubbish clearance prices.
Complete Property Clearance in Sidcup DA14
We do a full property waste clearance in Sidcup based on your requirements. Starting simply with a room clearance in DA15 and continuing with every part of your property, we collect any kind of garbage.
Above all, we will remove your household items from any type of building, from the higher floors and the narrower places as well.
For us, to perform the flat clearance in DA14, you don't need to prepare in advance and do a waste collection in a certain part of your house. Our teams will collect your trash even if it is scattered in every part of your home.
There will be no problem for us if there is domestic waste in every corner of the property as we will collect and load them anyway in our van.
Everything becomes very simple with us as we are prepared for any kind of situation that arises during the job. There will be no need for you to worry about anything as our teams will do all the hard lifting for you.
Contact us today on 02037692921 to get a free quote and book a residential waste disposal service in Sidcup.