House Clearance Bromley BR1
Our house clearance Bromley is the best property clearance you can get in the area. We serve the whole BR1 district and we show everybody what we are capable of, every day.
As a result, picking us is the best way to deal with clutter, no matter the scale of the job. No matter how much rubbish you want to dispose of – we are the safe choice for clearing all of that!
Most noteworthy, you can rely on us in every property clearance scenario:
These are all the rubbish clearance services we provide in Bromley! Therefore, don't miss your chance to get our professional helpers, for any possible task you might need!
Reliable Property Clearance Service
We serve the customer in any way we can, with the ultimate goal of 100% customer satisfaction.

Call Now
PHONE: 020 3769 2921
When we are on a job, the goal is to provide you with everything you need: expert rubbish collectors, quick house clearance service, affordable deals, punctuality and an Eco-friendly treatment for the clutter. So we make no excuses and always provide excellent results.

Also do not take our word on this, just call and see for yourself! All will be clean and tidy after us!
Exceptionally Low Clearance Prices in Bromley
We keep our prices down to earth, we make sure that there is something for everyone. No matter the budget size you are dealing with, we will find a way to fit in. So you will do no wrong with picking our Bromley house clearance services with our amazing prices.
Also, accessibility is important for us and with our special offers, it is achieved easily.
We work 24/7, for your convenience and we are always an email or a phone call away from helping you. When you contact us, all you have to do is give us your name, address and what you would like us to do for you.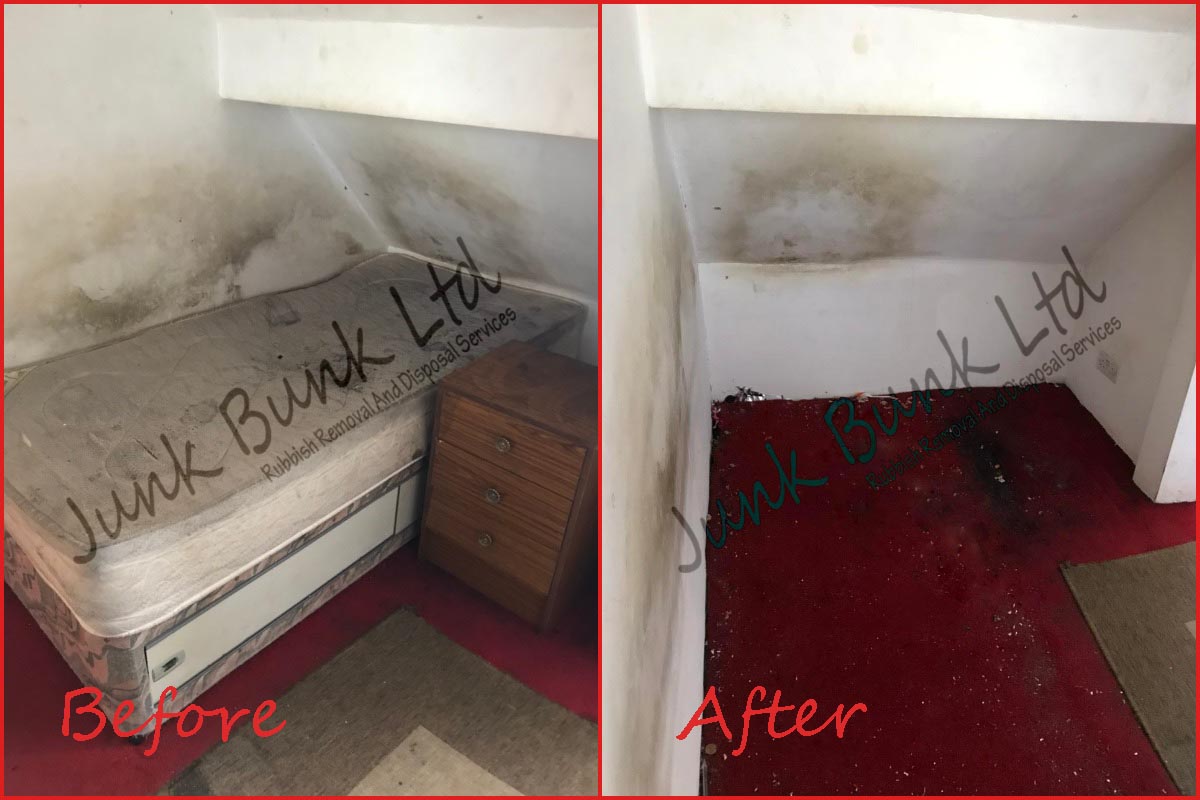 Our house clearance teams give us the chance to provide you with same day house clearance if needed!
Your Man & Van Property Clearance Provider
First of all, our company takes great pride in our ability to serve the customer to the fullest. Furthermore, that is possible because of the experienced house clearance professionals we hire to work as our junk removal specialists. We are handy, punctual, friendly and reliable.
Min load

10 Mins
£70
1/4 load

20 Mins
£100
1/3 load

30 Mins
£140
1/2 load

40 Mins
£170
3/4 load

50 Mins
£230
Full load

60 Mins
£290
Also, our professionals will bring our own bin bags, tools and equipment. Even more – you don't have to worry about dismantling or collecting – we have it all covered. With our specialists, we will handle a job of any scale and will achieve wonderful results in any house clearance.
Most importantly – if needed we can send two teams at the same time. Therefore your property clearance will be done a lot quicker and you won't be charged extra for that!