House Clearance in Kensington & Chelsea SW7 SW3
When it comes to proper de-cluttering, our house clearance services are the best you will get in Kensington and Chelsea. We work throughout the SW3 and SW7 to provide all customers with a perfect clearance done by the best collectors in the area. We hire the best, we provide the best rates, we consider ourselves the best option.
The Gist of a Clearance
We have the service down to a science. You call, you tell us what you want. We settle on a date, including the same day that you called, and then we send the team of collectors to deal with your troubles. It is as simple as that and we practice it daily. We are always a phone call or an email away from servicing you – keep that in mind.
The Costs that Matter
We keep our base rates down to a minimum. Availability is a big thing in our line of work and so we make ourselves affordable to as many customers as possible. We leave no budgets behind and there is something for everybody in our services. Test out what we have to offer and you might even get a discount from one of our many special offers.
The Teams that Do the Work
We provide excellent teams, ones that will definitely bring the satisfaction to any customer. If you want a job well done in Kensington and Chelsea, then this is what you need. Our household rubbish collectors will bring everything needed for a complete job: bin bags, tools, and the durable van to transport the junk to the recycling centre in SW7. We have it all figured out and we know what you need.
The Costs that Make a Difference
If price rates are what is bothering you, do not worry: we make total affordability work in SW3. We are a low-cost, but excellent value for money company that gives you a high-quality service at a reasonable price. Try out our home clearance services and see just how amazing the prices can get, especially with continual use.
Get in touch today on +442037692921  and find out more about us and our services.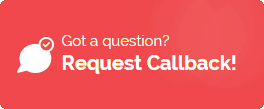 Book our clearance services in Kensington and Chelsea: