House Clearance Covent Garden, WC2
House clearance Covent Garden, WC2 is the right service to get when you want free space at home and more maneuverability about the house. It gets all the rubbish out, it helps the environment if you choose the right green service, and it serves for easier cleaning and better de-cluttering. When you wish to get such a service in Covent Garden, come to us. We operate in the entire WC2 area and we have you covered whenever you require help.
Pick the Right Choice for House Clearance in Covent Garden
We offer expertise above everything else. This is no novice company with no idea how to handle customers. We understand what the needs of the client are and we provide. We work 24/7, we offer same day house clearance services, and we are always on standby for your calls. Getting in touch with us always results in an excellent service that will carry out your de-cluttering in no time.
Hire Expert Covent Garden House Clearance Team
As soon as we agree on a date and time for your property clearance in WC2, we will assemble a team of professionals who will oversee the service. Our teams are cohesive units and not thrown-together rookies, we are diligent in our work and we stop only when full customer satisfaction is achieved. You tell us when to start and you tell us when to finish – leave the rest to the experts and soon all the clutter at home will disappear.
Book Simple House Clearance Service in WC2
We do the work in a simple and straight-forward manner. You call us, we send a team for a swift arrival, and the team does the home clearance with little to no difficulty. It is how we have been doing our work in Covent Garden for years, it is how we will continue doing it while the customer is happy with our work. Make no mistake, we are always there for you.
Get Affordable House Clearance Help in Covent Garden, WC2
WC2 has many such services, but we make sure that we are noticed with the good deals that we offer. We leave no households behind as our service packages are all-inclusive and a guaranteed value for money. You get what you pay for, and sometimes you do not even have to pay that much. With our sweet deals which you can check out at any time, there will always be something for you.
So call us right away on  +442037692921 and see what we have in store for you.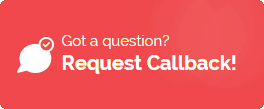 Book our clearance services in Covent Garden: