Garden Waste Removal in Westminster SW1
When you want a fast and professional garden waste removal in London, come to Junk Bunk Ltd. We are an easy solution to all garden related problems in Westminster. We have the best teams, the best schedules, the best prices, and overall the best service in the SW1 district. You cannot go wrong with us because we never go wrong when it concerns a customer. We will be there for you and we will handle your needs in no time.
The prices you want
Among the best things about our services is the pricing. Our costs are beyond reasonable and, for the most part, entirely created by you. We let you choose what to pay as we give you a starting rate. Then you add to that rate for every extra helper or every hour of extra labor. You control the whole process, from start to finish, from clearance to pricing. And then you also have our exclusive offers which can bring the prices down to a bare minimum.
The teams you get
Our teams of collectors are units of cohesion. We get the best in Westminster and we train them to become the best in London. With our help, they become well-oiled garden waste removal machines, and with their help, you get that 100% customer satisfaction that seems so elusive for many companies. We bring you excellent help for jobs of any size and we get the job done as quickly as possible so that you can get on with your day. We bring all the tools you need for the job and we gather it all in our own bin bags and send it to the recycling center as soon as we are done.
The high quality work you need
Garden waste is no joke and as much as it is annoying, it can also be potentially dangerous. That is why handling it is our number one priority and why we do it so well. We will take care of your garden with efficiency and with expediency. We will help you whenever you want – as soon as the same day you call or as late as the weekend. Our flexibility allows us to be of service at all times. Our customer service is friendly and works 24/7 for your convenience so we are always one phone call away from helping!
Check out the best services in SW1. We are the company you want behind the garden waste removal and we will be great at it.
Contact us on +442037692921 and we will start helping right away!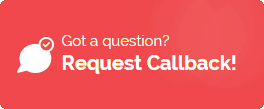 Other Low Cost Clearances in Westminster: