Garden Waste Removal in South Kensington SW7
When the garden is too full of clutter and waste to be enjoyed, call our collectors over. We are the go-to garden waste removal company in South Kensington and we will do you right. We cover the SW7 district and we make sure that all customers are left happy. We provide cost-effective and high-quality services for everybody who asks for them.
Cheap prices and great deals
Every price we provide starts with ½ load. Everything after that is considered extra labor and you are the ones who choose how much to pay for it. You control the cost because you can measure what you want and need to pay for. The prices are transparent and you always know what you are paying for. And then we have excellent deals and special offers that will make the prices go down further so that you have more options to choose from.
Brilliant teams on the job
We are proud of our collectors as they represent us properly as the face of the company. They are the best help you can hope for in SW7. They will come on time, they will do the work you want to be handled and they will not leave a moment too soon. They are the efficient help you want to work for you. They will handle all quantities of garden waste and they will clear the patio so that you can have a great place to enjoy. They will come prepared with all the needed equipment. They will come to help and bring a smile to your face, and that latter part is guaranteed!
High-quality services at flexible hours
The best thing about us is that we can be of service at any time. We can help you as soon as the same day you call, and as late as after working hours or during the weekend. We want to help and we cannot let things like schedules get in the way. Our high-quality services in South Kensington would do us no good if we could only help at hours during which you would be busy. That is why we ask you to tell us exactly when you want the service done and we will come to some sort of arrangement.
We offer the most reliable and efficient services in the area and you should think twice before you pass on this opportunity. We are always one phone call away.
Call our 24/7 operators on +442037692921 and get a free quote right now!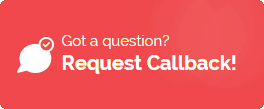 Other Low Cost Clearances in South Kensington: