Garden Waste Removal in South Bank SE1
The garden can be so much more than a place where you store rubbish and let nature take over. You can instead keep a tidy garden with our garden waste removal service in South Bank. We will help everybody in the SE1 district remove all the waste and clutter in the garden and make sure that you have a spacious and clean garden space to enjoy. Our services are efficient and our prices are affordable so see what we offer as soon as possible!
Reasonable prices with every service
We bring you the best prices in South Bank. Our garden waste removal is to be accessible to every single household and available to every single budget. That means a controlled price which you can make up yourself. That's right – you start at ½ load and then you decide what to add to the cost. That way there will be no hidden fees and no extra costs. And if you get a special deal, then the price drops even more and becomes a preferred rather than a reasonable one!
Hard-working teams with every call
Call us now and you get the best teams in the area. Our collectors are experts in the field of their work and they will never be tardy or fail at a job. They are all too well trained to miss an opportunity to shine. They bring their own bin bags and tools, if necessary, and they will have all the equipment needed to handle the work in no time. They will come at any number you need and they will be as efficient as they could possibly be.
Flexible, high-quality services for every customer
When you want the best in the SE1 district, you call us. Our customer service works 24/7 so that we can help you at any single time. Our teams are ready and always on standby to set off and start helping. Our services are thorough and will see all the waste handled within the hour. We offer a same day service for those who cannot wait, and we can help you out at any time with our flexible services. You will get the help you want and the help you need.
Our special deals can find you at any one time. Check them out any time you call us or check out our website to see what we are all about.
Call +442037692921 now and allows us to start helping you immediately.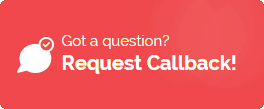 Other Low Cost Clearances in South Bank: