Garden Waste Removal in Newham E13, E15
When you want the best clearance company in Newham to handle your garden waste removal, then look no further than us. We are the top company for the E13 and E15 districts and we have been bringing smiles to the faces of customers for quite a long time now. Our goal is to make the area one where no garden has to suffer clutter or rubbish. Help us with that cause and we will provide a cleared and clean garden in return!
Brilliant price rates
Never fear a price, especially when it comes to our prices. All our services are cost-efficient and you are the one that actually creates the cost. Check out our price lists – they start from ½ load and then build up depending on the amount of extra labor you need. So you pick what you need and you set the price, after that, we do the service. This is how we roll and make our company transparent to customers.
Great workers always ready to help
The success of our company can be contributed mainly to the hard-working collectors we have on staff. They are all trained professionals and they know how to handle any challenge. There is no clearance job too big or too small in Newham for their taste and they will help you with everything. They will come with all the bin bags required for the job and they will make sure that the garden is thoroughly cleared before they leave.
Round the clock high-quality services
What we offer is the best service in the E13 and E15 districts. We have a 24/7 customer service which is always online for your convenience. You can reach us by phone, via email, on our website, or just by walking over to the nearest office. We will help you immediately, even offering the same day service. We will do a quick and thorough job and we will make sure that you are satisfied with everything done before we leave. We are the high quality and reliable company you want.
Come and see all our exclusive deals which will bring the prices down even further. We have occasional discounts to surprise customers with and bring a smile sooner rather than later.
Get in touch on +442037692921 and speak to our operators to get your free quote!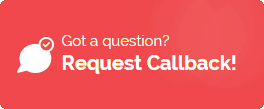 Other Low Cost Clearances in Newham: