Garden Waste Removal in Kensington & Chelsea SW3, SW7
When the need for a garden waste removal service is too great, never ignore the superior choice for help. That is definitely us when it comes to clearance services in Kensington and Chelsea. We run the top service in SW3 and SW7, and you will find it difficult to find anyone better. We only want to achieve customer satisfaction and that is why we listen to you and your needs, and we proceed accordingly.
The best help in the area
With us, you get superb collector teams. All our workers are pure gold in the field of clearance. They do garden waste removal in no time and only using their own tools and bags. You will have to do little more than opening the door to them when they come over, right on time. Our collectors are reliable and hard-working, they are the proper help you want to take care of your lawn. They know how to please and with them, the job is never over until you say it is.
Brilliant price rates with every call
You not only get the best help, but you also get the most competitive prices in Kensington and Chelsea. Our services come at affordable rates, one that will make us available to everybody in the area, and all kinds of budgets. We will let you control the price as we will give you a starting point for ½ load. It is up to you from there to create the price considering the extra labor and how many collectors you need. And with our special offers, you will barely have to touch the budget!
Flexible and high-quality services
You can find us at any time. Our customer service is active 24/7, waiting for your calls. Our operators will answer your questions and take your orders. Then it is up to our collectors in SW3 and SW7 to be punctual as usual, and then do the job in the swiftest and most thorough way possible. We will work around your schedule and we will make sure that the results are just what you wanted. 100% customer satisfaction is what we aim for and what we will get.
Check out all our special offers and make the price you want to pay. We will come running as soon as you book with us and you will get exactly what you wanted.
Call +442037692921 today and have us take care of your garden waste removal!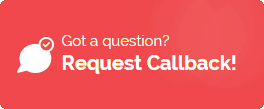 Other Low Cost Clearances in Kensington and Chelsea: