Garden Waste Removal in Holborn WC1, WC2
Weather, wind, passers-by, and just general growth can do a lot of damage to any garden. Waste accumulates faster than you can imagine and what was even grass today can turn into a landfill tomorrow. That is why garden waste removal services like ours exist in Holborn. We serve the entire WC1 and WC2 districts and we make sure that the gardens are safe from the accumulation of such atrocities. We will help you whenever you call, so call sooner rather than later.
Easy times with excellent teams
The best thing about our services is how we handle the needs of the customer. Our collectors are the leading teams in Holborn. They are the best option for clearance services because they have all the experience needed to take care of any kind of garden. You can have the simplest or lushest garden, they will take care of the waste with ease. They will bring the right tools for the job and they will bring the bin bags for the collection. We take care of everything, every time.
Cost-effective high-quality help
When you choose us, you choose quality. But better yet, when you choose us, you choose a value for money. Our prices are made affordable so that you can pay less and get more. You actually create the price as we start with a rate for ½ load of waste and then you choose what to add for extra labor and helping hands. You are in charge if you will pardon the pun, and we merely agree to it. This is why we are preferred in WC1 and WC2 – we are transparent and there will be no surprises when it comes to prices.
Get our help whenever you need it
Our flexibility allows us to help you whenever you want. One call to our customer service can have a team over at your place the same day if needed. Schedules are something to be worked around so that you don't have to change yours. We will make the arrangements you need so that we can help you as soon as possible. On top of that, our customer service works 24/7, so you can book us or get any questions answered at any time. We are a reliable and efficient eco-friendly garden waste removal service that you want to work by your side.
Check out all our services on our website or call and see what else we offer. There will always be something waiting for you.
Call 020 3769 2921 and book with us today!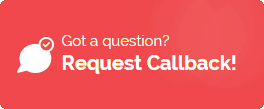 Other Low-Cost Clearances in Holborn: