Garage Clearance in Mayfair W1
We specialize in garage clearance in Mayfair W1. Our company is the one you need to call when you need professional waste collection services. The size of the job does not matter for us. Our professionals are capable and will make sure everything is done in the best and fastest way possible. You can also be absolutely sure that you will not have to break the bank when you hire us.
We are Always in the Area and Constantly Prepared!
You can choose to book our services through our website, by coming to our office, or simply by giving us a ring on the phone. We will give you a free quote so that you know exactly how much you need to pay. Clearance companies like us have to be flexible and we make sure that we provide that, along with professionalism and efficiency. Let us come to your property and make sure that your garage is left clutter-free.
Our Professionals are Friendly and Hard-working!
Our team consists only of capable professionals. They have years of hands-on experience when it comes to clearance, which guarantees you the best results. The team will always come fully prepared for every job. The waste collectors will always be on time and will start working immediately after they've arrived at your property. We make sure that ultimately our clients are satisfied with the results of our service. The amount or type of junk that needs disposing of is of no matter – we can do everything. All you have to do is just contact us today and give us the information we need. The rest is up to us and success is 100% guaranteed.
We are Simply the Best Around!
These low prices that we offer are not something common. Our company is well known as one of the top providers for clearance services in London. You should not hesitate about hiring our experts for your garage clearance in Mayfair W1. We are available non-stop and you can be sure that the phone will be picked up when you call us. Make sure to ask around. You will only find out how happy all our clients are with the services we had provided them. Join that long line of satisfied customers without thinking twice. We will make sure that you get your well-deserved rest while we get rid of all the pesky clutter for you. Rest assured that your garage clearance could not be in better hands!
Call 020 3769 2921 now to find out how affordable our services are. Feel free to ask for any further information as well. We are here to help!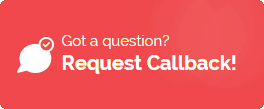 Other Low Cost Clearances in Mayfair: