Furniture Disposal in South Bank SE1
Book Cheap Furniture Disposal in South Bank
If you need to start a new beginning or simply get rid of the old furniture at your home, office or any other property, it is our pleasure to support and become part of that process you! We will entirely take care of all the details which would be matched with your daily routine and spare time. You can count on us when it comes to furniture disposal services in South Bank SE1.
Our colleagues will be more than pleased to hear what precisely you need to be done at your property. You can visit them at our office locations or directly get in touch via a phone call. Feel free and call us now. We are at your service 24/7. No more old and unnecessary furniture at home!
Call us on +442037692921 or come and meet us at our office location to deal immediately everything old and unnecessary!
Get your furniture clearance team in short notice!
We can be at your property and start the whole process right now since urgent cases is what we do best. Quick and professional team of people will be at your disposal in a comfortable time for you. Weekends and after working hours are also an option that we offer in order to ensure your comfort.
Let us throw away all that is not important to you any longer!
Price is essential! This is why our prices are affordable to anyone. What we take into account is the number of furniture that should be removed not the people needed for the job. Furniture dismantle is our cup of tea as well. Remove everything old which you do not want to be part of your property. Save not only time but money as well. Call us now and get more than expected!
Hire top rated furniture removal company
Very good equipment, extremely rich background and polite and friendly people - this describes, in short, our team of people. Passionate to get all the work in the best possible professional and rapid manner! They will take care of everything needed to make sure all the old furniture are far away from your house or office. Meanwhile, you can have your afternoon coffee and enjoy the day!
Leave it all to us! We are always ready to cope with difficult situations and achieve a perfect outcome for our clients.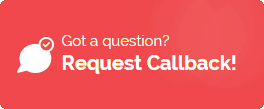 Other Low Cost Clearances in South Bank: