Furniture Disposal in Merton SW19
Time for furniture disposal?
If you need to remove your old furniture form your property, call us now! We are an experienced company specialized in furniture disposal. Our motto is to provide as soon as possible the service requested in a timely and professional manner! We will take care of everything you need. Our colleagues are waiting to hear from you at our office locations or over the phone.
We are happy to inform you that our working time is flexible and we do offer our service at weekends and after working hours. Even more- in case of the difficult or urgent situations we can be on your doorstep even the same day. Get in touch with us to arrange a convenient for your time for your furniture disposal and removal in Merton SW19.  Get rid of the old stuff and open up for a new and fresh look of your home.
Our prices are low!
Value is based on the number of furniture not on the people needed. Dismantle is part of the package, no extra charges will be imposed. Give us a chance to prove to you that low prices and extremely high quality of service are not an illusion. Wave for a goodbye to the things you need no more.
We are your best option!
We are a team. Teamwork always leads to great results. We are heading towards perfection and our main goal is to satisfy your requirements.  New experiences and searching for ways to deal flawlessly with difficult situations is something we encounter every day. This is what made us even better! You need to simply trust us. While you are taking your afternoon walk in the nearby park we will take something else- the responsibility to deliver to you what you want and how you want it. This is professionalism! Good equipment is an inevitable part of our job. Enthusiasm and positivism are obligatory! Take a break and begin a brand new start with us!
Let us carry away all the old stuff from your property. We are here to help you out to achieve what you want depending entirely on your personal preferences. We are your best choice!
Do not waste time and Call us on +442037692921. We are here to help you!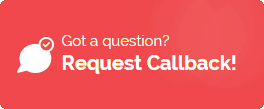 Other Low Cost Clearances in Merton: