Furniture Disposal in Mayfair W1
Do you have lots of old furniture?
We can help you with that! All you need is to call us and we can straightaway organize a comfortable for you time to come to your property and to remove all the old and unnecessary furniture. That will be accompanied with an exclusive service level.  We are your best option for furniture disposal in Mayfair W1. Come meet us at our offices or you can directly call us for all the details.
We are the answer of your questions. We can clean all the old furniture speedily, the one that you no longer need. Let us help you make your house, office or garage more beautiful and spacious NOW.
We are always here for you!
Flexibility and on-time service are something that all our clients highly appreciate! Provision of high service level definitely matters. This is why we put all our time and efforts to ensure all that in the best possible way. Customers' needs and busy daily routine are always taken into account. So, we do offer same day furniture disposal. All that perfectly combined with after working hours and/or during weekends.
Our prices are competitive and affordable! You should know that when we work it is always with a "must do" attitude. Moreover, what really matters is not the people needed for the job but the volume of the furniture. Dismantle is included in case that should be provided. Do not waste more time and give us a call right now.
Why we are the best of the best?
Our team is motivated, very professional, fully equipped and always striving towards perfection. We possess all the necessary tools and know-how in order to effortlessly go and execute our job. We help you out to create space for a completely new beginning at your property. Our teams work hard and when you come back you will find your place like an entirely new universe - clean from everything unnecessary.
Tell us what you need, where you need it and when you need it. Everything would be tailored to your own needs. The rest is our responsibility. You should simply trust us!
Call us on +442037692921and you will get even more than expected!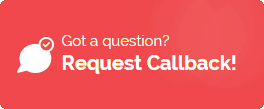 Other Low-Cost Clearances in Mayfair: