Furniture Disposal in Lambeth SW4, SW9
Lots of furniture to dispose of?
We are already on our way to help you with that. Just give us a call or directly come to meet us at our office location. We will be more than pleased to be part of that challenge and get you rid of all unnecessary and old stuff. We are the company with the best service provision when it comes to furniture disposal in Lambeth SW4, SW9! Come and let us know what time would work for you. While you are taking a break, we will take care of all the mess and leave your home in a tidy, fresh, and clean way!
On-Demand Furniture Disposal Company Lambeth with Flexible Working Time
It does not matter that it is the weekend. We will be in a timely manner at your property- no matter the day of the week. For your personal convenience, we do deliver our service after working hours or even the same day, if urgent. We are always on time, ready to help you out in this challenge.
We are here to solve your problem. We can quickly and easily clear all furniture that you do not want or need any more at your house, flat, garden, garage. Let us help you make your property more beautiful and spacious NOW.
Our prices are low! They are not only competitive but also combined with great service levels. The volume of the bulky furniture items counts not the people needed for the job. Dismantling is an obligatory part of the price package. You no longer should pay extra in case dissemble is required for the items. Do not waste more time - SAVE IT!
Why Choose Our Lambeth Furniture Removal Service?
Our team is equipped with everything necessary to ensure a smooth and easy-going workflow while putting away the old things and preparing your house, garden, or garage for something new and beautiful.
Do not wait any longer. What you have to do is simply give us a call. We will be at your service for any additional clarifications. Our team will be more than happy to assist you and support you in the whole process. Tell us what you need, where you need it and when you need it. The rest is our job and responsibility. You should simply trust us in the old furniture collection Lambeth!
Call us on +442037692921 and you will be amazed by the result!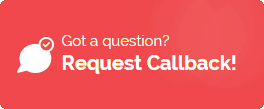 Other Low Cost Clearances in Lambeth: